Real Author: Khlystov Vladimir
The Expert Advisor opens an initial position in the current candle's direction and increases its volume if profit in points increases a threshold fixed in the EA inputs.
The data on addings are stored in a string comment to a position in the following format: number of addings/last trade price/last trade volume.
The initial position can be opened any time when the current candle's body exceeds the PriceStep threshold, as well as add to it when the threshold is exceeded at a new bar arrival.



input double MM=0.1;
input MarginMode MMMode=LOT;
input uint PriceStep=300;
input uint PosTotal=10;
input uint StopLoss_=1000;
input uint TakeProfit_=2000;
input int Deviation_=10;
Originally this EA has been written in MQL4 and was first published in the Code Base on 18.07.2016.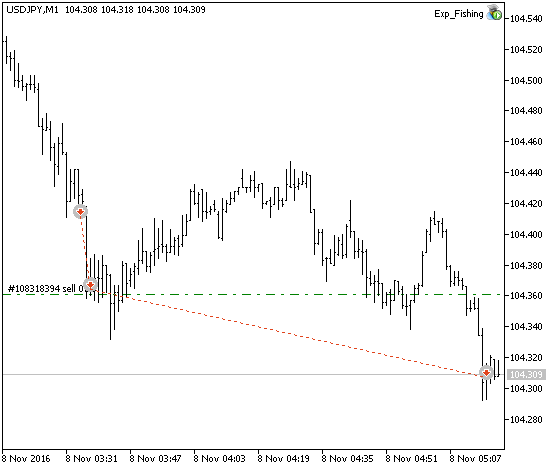 Fig. 1. Examples of trades on the chart