The author of the idea Anton describes the EA as follows:

This is the original Expert Advisor developed by Pavel Smirnov (http://www.autoforex.ru/lab/20_200_v3/20_200_v3.php) improved by means of very thorough optimization, adding the auto lot size and increasing a lot to cover losses. The minimum recommended deposit is $10 000. The potential profit is smaller on lesser deposits. Use it on EURUSD H1 only!
Testing on EURUSD H1, from 2016.01.01 to 2016.10.26, deposit 10 000: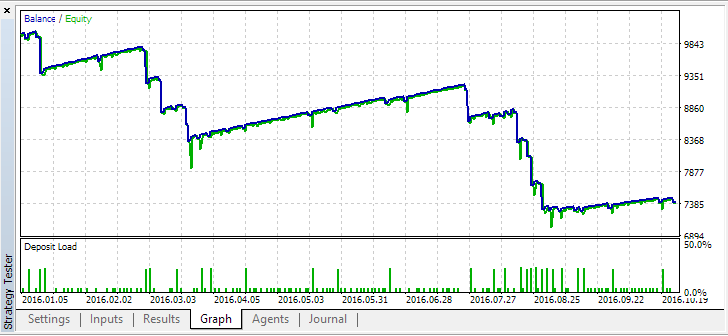 Perhaps, it makes sense to optimize the EA parameters and check them on other timeframes.