XMA indicator in the form of candles.
Candlesticks appear as a result of relevant price timeseries processed by the smoothing algorithm. In many situations, such approach may be more informative for the purpose of analysis.
The indicator uses SmoothAlgorithms.mqh library classes (copy it to <terminal_data_folder>\MQL5\Include). The use of the classes was thoroughly described in the article "Averaging Price Series for Intermediate Calculations Without Using Additional Buffers".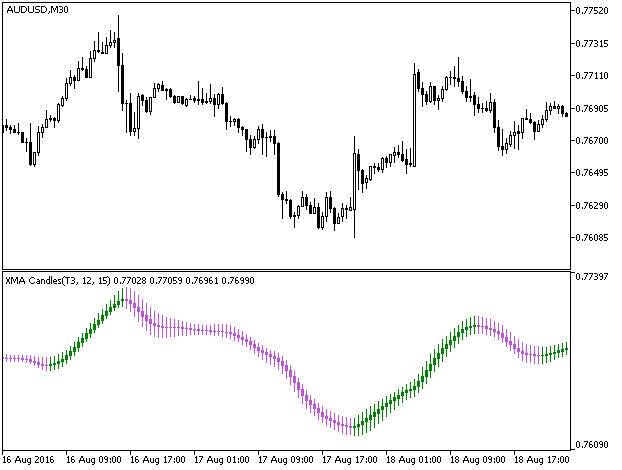 Fig.1. XMACandles indicator