Interesting script?
So post a
link
to it -
let others appraise it

Bollinger Bands with Filling - indicator for MetaTrader 5
Published by:

Views:

9375

Rating:

votes: 31

Published:

2016.10.04 12:39

Updated:

2016.11.22 07:32
You are missing trading opportunities:

Free trading apps
Free Forex VPS for 24 hours
Over 8,000 signals for copying
Economic news for exploring financial markets

If you do not have an account, please

register
This is a version of Bollinger bands made as a filled area. But to avoid just making the usual Bollinger bands with some more colors, this version has a choice of calculating the standard deviation as a sample or as an uncorrected deviation. The explanation for that would be the following.

The difference is usually not big, but it exists. So now we have the Bollinger bands with a choice of these two deviation types too (with the usual set of 22 price types addition).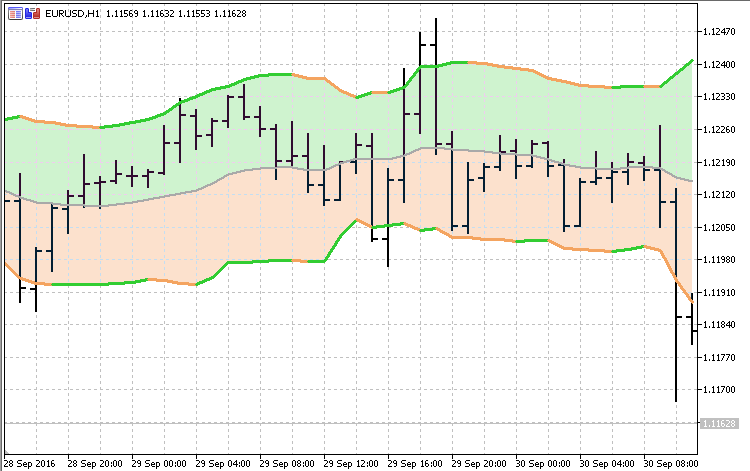 Translated from Russian by MetaQuotes Ltd.
Original code: https://www.mql5.com/ru/code/16489

Fibonacci Auto Channel
The indicator is finding out the minimum and maximum for the desired period and draws fibo zones in those bounds.

MACD Candles
This is one more possible way of making MACD — as a candles, without the price and signal line.

Quantile Bands
This indicator is constructing "bands" using 3 quantile values.

New Bar Alerter
Indicator sends the alert when new bar is formed.