The real author:
The QQECloud is the indicator of quantitative and qualitative evaluation based on rather complex calculations of the RSI smoothed indicators.
The indicator is performed in two variants - from two lines (QQE) and in the form of the color cloud (QQECloud).
The indicator uses SmoothAlgorithms.mqh library classes (must be copied to the terminal_data_folder\MQL5\Include). The use of the classes was thoroughly described in the article "Averaging Price Series for Intermediate Calculations Without Using Additional Buffers".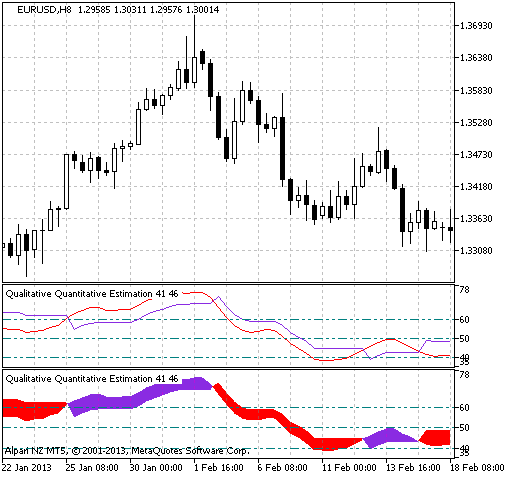 Fig.1 The QQE and QQECloud indicators