Real author:
Victor Chebotarev
TrendX indicator can be used for the market entry/exit. The red line shows the movement direction, while the green one shows trend. Raising green line indicates directional movement, while falling or horizontal one shows correction or flat.
The indicator uses SmoothAlgorithms.mqh library classes (must be copied to the terminal_data_folder\MQL5\Include). The use of the classes was thoroughly described in the article "Averaging Price Series for Intermediate Calculations Without Using Additional Buffers".
This indicator was first implemented in MQL4 and published in Code Base at mql4.com on 01.06.2006.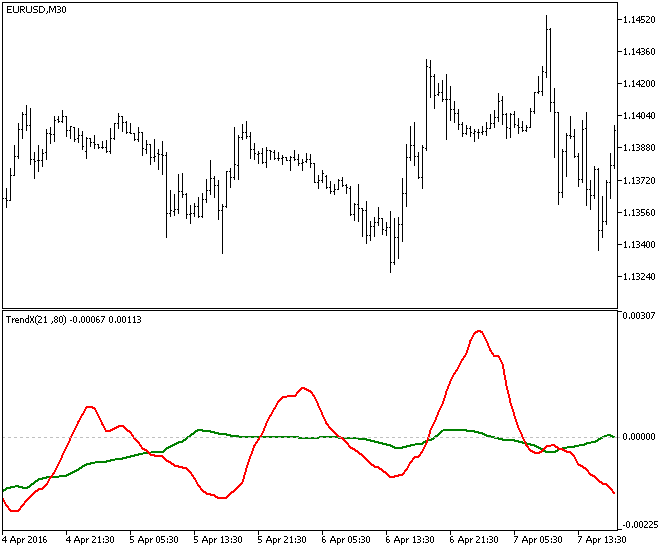 Fig.1. TrendX