It is statistically proved that the market very often reacts to changes in behavior on the "round levels" of price. Psychologically, a man is ready to change something reaching the round number. For example, start losing weight on Monday, quit smoking on the 20th, to close the deal at 1.6000.
The RoundLevels indicator has been developed for this. It gives signals fixing "round levels" of price in all historical range of the price values of the selected currency pair.
The indicator can give the following variants of the signals:
Sound signal;
Alert;
Push-notification to the smartphone;
The message to the email, mailbox.
The following indicator parameters are available for a trader to control signals:
//|  INPUT PARAMETERS OF THE INDICATOR|
//+-----------------------------------+
input bool On_Push = false;                        //push-notifications input
input bool On_Email = false;                       //email input
input bool On_Alert = true;                        //alert input
input bool On_Play_Sound = false;                  //sound signal input
input string NameFileSound = "expert.wav";          //the name for sound signal
input string  CommentSirName="RoundPriceAlert: ";    //the first part of the alert-comment
input uint RoundDigits=3;                         //the number of zeros in the digits
input uint SignalPause=5;                         //the interval in minutes between signals
Image: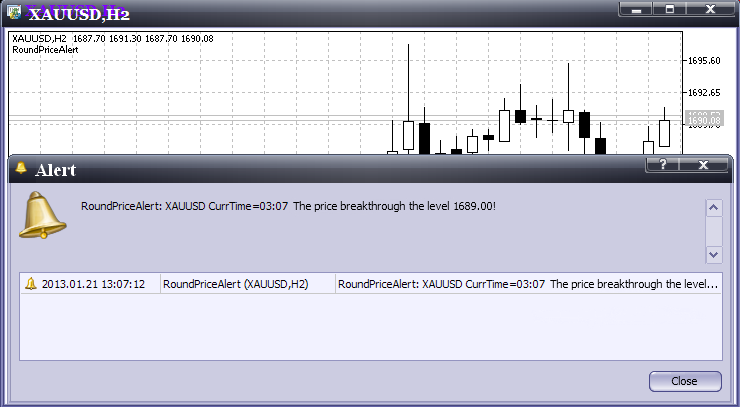 Fig.1 The alert using the RoundPriceAlert indicator