The real author:
Alex Sidd (Executer)
The indicator is the development of the idea of the FractalLines indicator.
Only two current fractal lines are drawn at the high and low formed by the last two fractals. The tilt level of the up and low fractal line is drawn in the additional window. To an angle value equal to zero, the line is parallel to the horizontal axis. A positive value means the upper tilt, a negative - the lower tilt.
The indicator is optimized on H4 timeframe.
This indicator was first implemented in MQL4 and published in Code Base at mql4.com on 22.12.2006.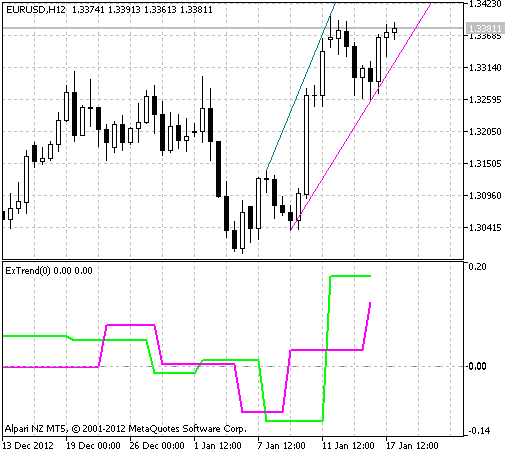 Fig.1 The ExTrend indicator