The real author:
Matias Romeo
Triangular Moving Average (TMA). The main weight goes for the average part of the price series. In fact, the Moving Average is a double smoothed simple Moving Average.
The simple Moving Averages' length depends on evenness or oddness of the chosen number of periods. Operations for TMA calculation:


1. To the number of periods of Moving Average 1 is added.
2. The received sum is divided to 2.
3. If the result was released fraction, it is rounded up to a whole.
4. The simple Moving Average of close prices with the number of periods obtained up to point 3 is calculated.
5. Again using the value obtained up to point 3 the simple Moving Average calculated by point 4 is calculated.
This indicator was first implemented in MQL4 and published in Code Base at mql4.com on 19.10.2007.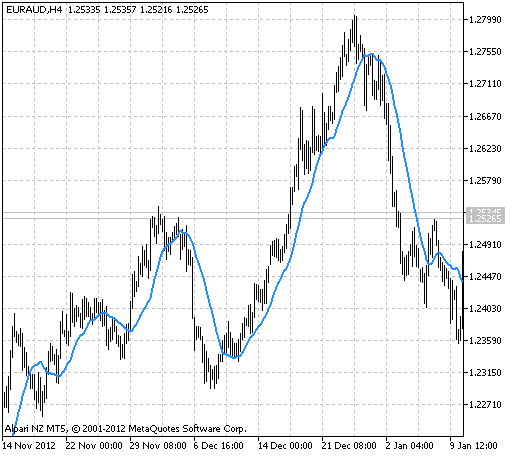 Fig.1 The TMA indicator