Real author:
Ivan Kornilov
The indicator paints candlesticks depending on the minimums and maximums of the previous bars.
In this version of the indicator all candlesticks, that are directed against the trend, are painted in yellow.
Originally this indicator has been written in MQL4 and was first published in the Code Base at mql4.com on 25.04.2012.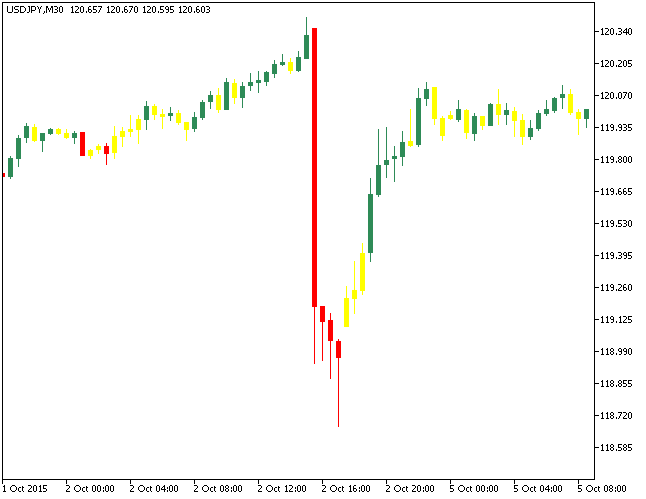 Fig.1. The SimpleBars_V2 indicator