The real author:
piccioli
The indicator displays the historical volatility value.
It is possible to calculate the volatility using several methods:
Simple Historical Volatility - a simple method of an equally weighed Moving Average;
Exponential Historical Volatility - a method of an exponential weighed Moving Average;
High-Low Historical Volatility - an extreme volatility, Parkinson's volatility.
Also there is possibility to calculate the risk costs with some probability.
This indicator was first implemented in MQL4 and published in Code Base at mql4.com on 19.03.2009.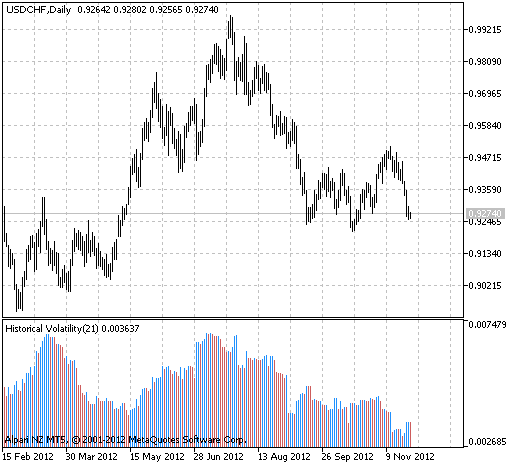 Fig.1 The i-VaR95 indicator