In equal period and grow of prices the average curve (MA and TEMA), drawn on close prices will be the same as the curve drawn on the open prices. When prices fall there is the opposite situation. The combination of two TEMA which are too detailed displaying the movement of prices and two МА not badly displaying the trend presence gives an interesting result.
The indicator is displayed in a separate window as a histogram. Price movement is displayed by color: green is an increase, red is a falling. There is possibility to draw points of entering to the market by another color: blue is for Long positions, and yellow is for Short positions (should be commented in the text of the indicator).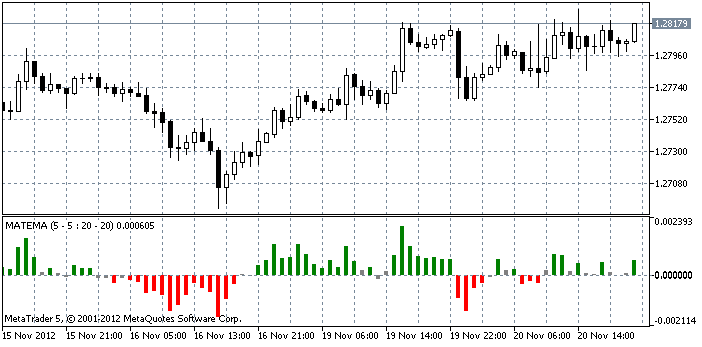 The indicator has delta value that allows to "cut" flat "noise", displaying it by gray color (in non-zero parameter value).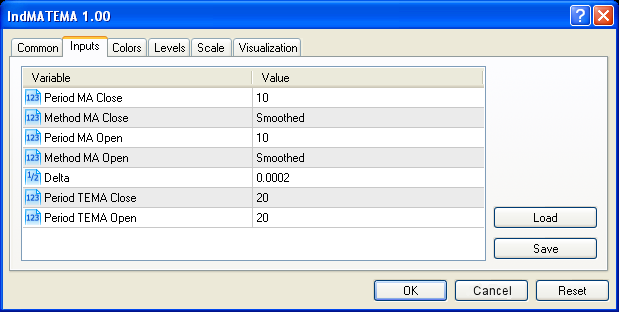 Conclusion:

The idea was to receive signals at one averaging period curves crossing with different types of prices (Open and Close), but the selection of the parameters in the tester for the Expert Advisor using this indicator different periods of averaging gave unexpectedly successful results.