The real author:
MaxxMT
The Price Channel indicator. It draws the line of high and low price values for the last N bars from high timeframe. The additional features are the periods of choosing the maximum and the minimum for high and low boundaries of the channel which can be set separately.
This indicator was first implemented in MQL4 and published in Code Base at mql4.com on 26.08.2009.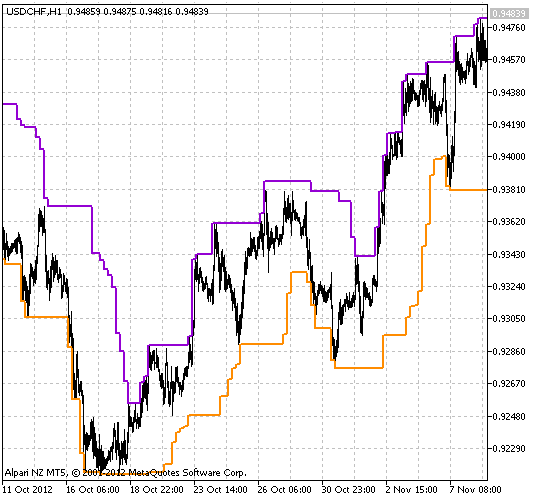 Fig.1 The Price Chanel HTF indicator.