Original author:
Serkov Alexandr
The indicator draws lines by ascending series of maximums and descending series of minimums.
In an uptrend the lines of maximums are much shorter and can be used as entry points. It is exactly the opposite for a downtrend.
Originally this indicator has been written in MQL4 and was first published in the Code Base on 10.09.2014.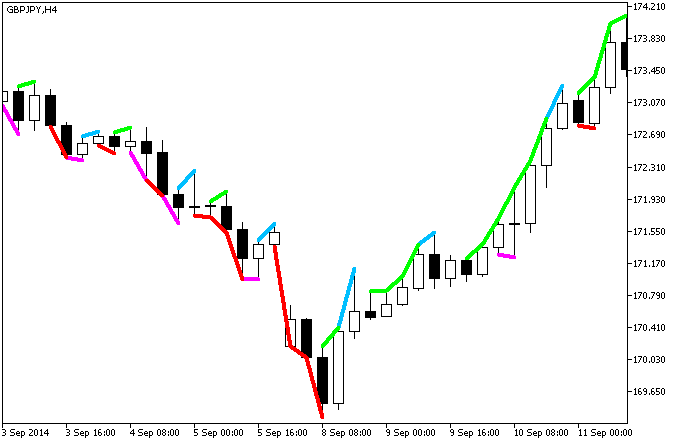 Fig. 1. The Notches indicator