The real author:
Egor
This indicator identifies the maximums (the minimums) of the market using volatility corridor of prices for a certain period of time.
The indicator will be useful when searching for the optimal market entry points during a trend reversal, and also when constructing trading systems for predicting trend changes.
A signal to the trend reversal is more exact where the volatility corridor is narrowed.
This indicator was first implemented in MQL4 and published in Code Base at mql4.com on 12.01.2010.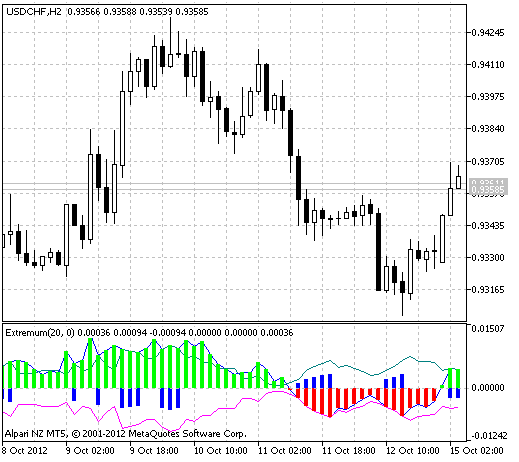 Fig.1 The Extremum indicator.