The real author:
Scratchman
This trend indicator represented in the article "The Vortex Indicator" which had been in the January issue "Technical Analysis of Stocks & Commodities" (2010).
A detailed description of the indicator and the idea of trading on it had been stated in the referenced article.
This indicator was first implemented in MQL4 and published in Code Base at mql4.com on 04.01.2010.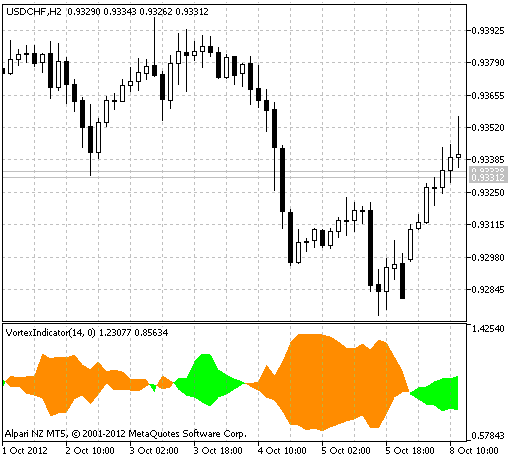 Fig.1 The VortexIndicator indicator.