This Change Alert monitors barmenteros original indicator that compares four types of regression (linear, quadratic, logarithmic and exponential) and chooses the one that best fits the data analyzed.
The idea is fast detect regression support and resistance breaks, to faster reaction and decision making.

Changes are registered in Graph and Alert Panel as depicted above.
Example: [***** LinReg=0.00024 ***** and LogReg --> LinReg] indicates that the best type of regression changed to LinReg, as shown in the Alert panel.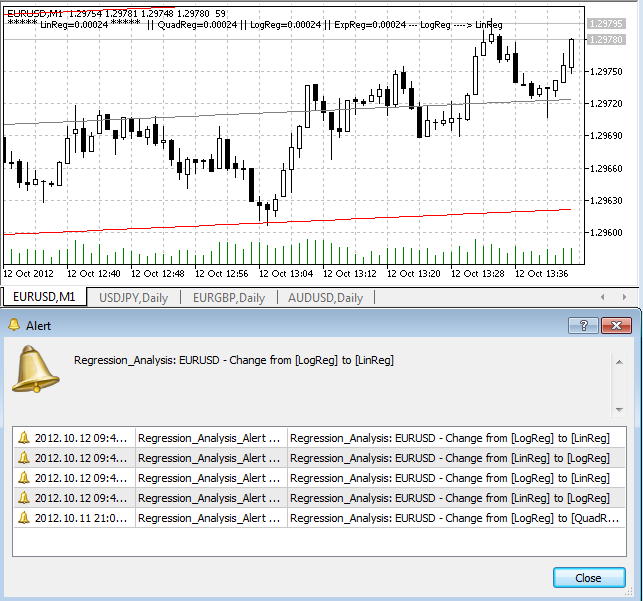 Recommendations: