Real author:
Inkov Evgeni
As we know, stars give evidence of the beginning of price reversal. But a candle with asymmetric "tails" can appear instead of a star, which is also an evidence of a fight between "bulls" and "bears".
This indicator shows this difference. If the low tail is bigger the high one, a bar on the histogram will be above the zero line. If the low tail is longer the bar will be at the bottom. Bar amplitude is a difference between tails. The bigger the difference is, the bigger the sign of a reversal and end of a trend. The more vivid sign is appearance of several bars having one direction and large amplitude at a time!
This indicator was first implemented in MQL4 and published in CodeBase on March 31, 2014.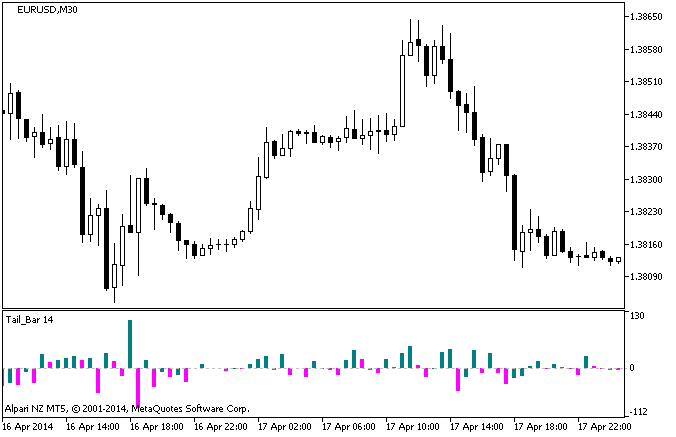 Fig.1. Tail_Bar Indicator