The indicator shows the opening price of the senior time frame (e.g., 1-day time frame) and draws line indents to the opening price, thus forming a range. Depending on the parameters the indicator can be used in the trading system to trade range breakouts, or vice versa - to trade within the range.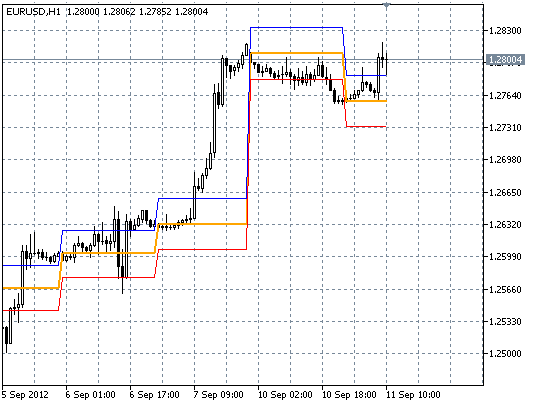 Tips:
The simplest example of interpretation (based on the current H1 frame and base D1 frame):

If over the previous 2-3 days the price has not broken through the range limited by indents, then there is a strong possibility that there will be a true breakout.

If the price broke through the range in the previous days and the closing was out of the range, then today the instrument will likely trade within the range.