Hello traders,
RBNZ Rate Decision today or when price move fast this week., I hope NZD/USD jump up first before pull back.
So, I prefer waiting on current Resistance.
Price as resistance is dinamic, following trendline angle. At current angle, Resistance at :
And, Trading Planner will manage positions with stop-profit and automatic balancer.
How if price will not jump up to Resistance? Breakout (breakdown) opportunity will be taken like this https://www.mql5.com/en/blogs/post/683184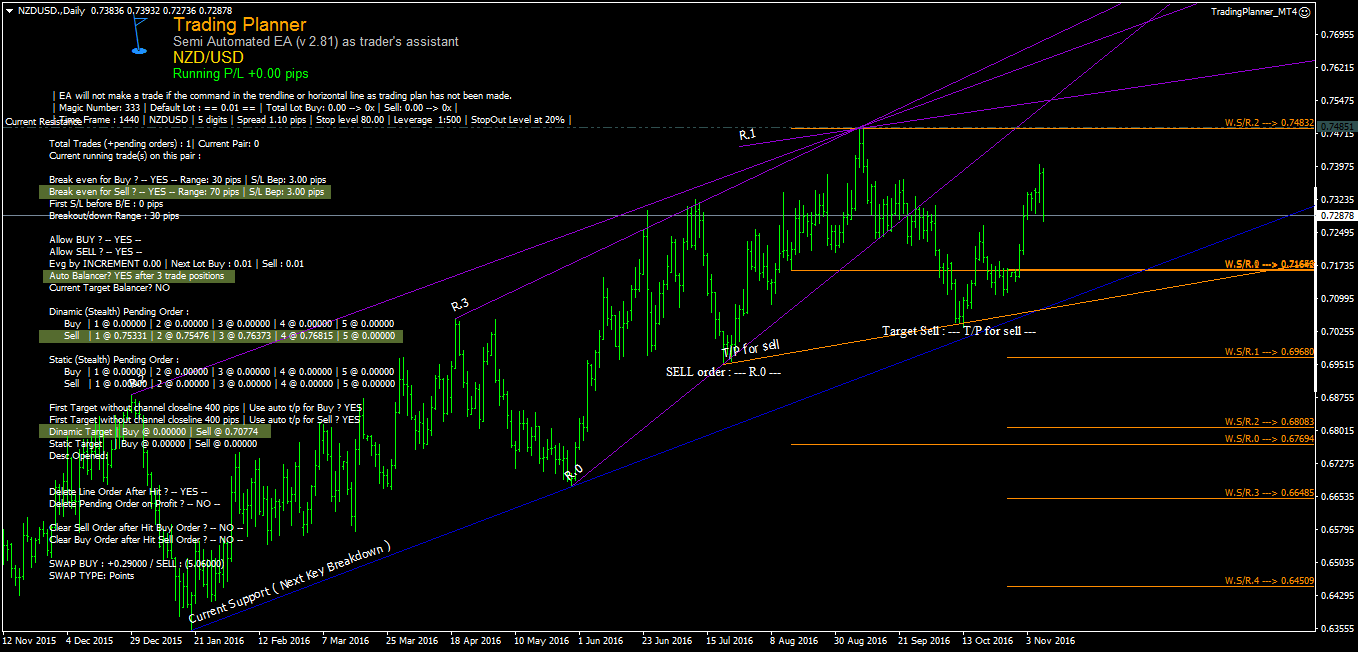 Btw, this is not trade recommendation :)
Good luck .