The New Zealand dollar enjoyed good data coming out of the country but was limited by some risk-off sentiment related to Britain's EU Referendum. The upcoming week features 3 local events and the big Brexit decision. Here is an analysis of fundamentals and an updated technical analysis for NZD/USD.
New Zealand data was positive, with GDP rising 0.7% in Q1 2016, better than expected. Also the current account came out better than expected and milk prices did not fall. In the US, the Fed was quite dovish. In normal times, this should have pushed NZD/USD higher, but the Brexit trade is taking over everything and it is pressuring even the kiwi.
Updates:
NZD/USD daily graph with support and resistance lines on it. Click to enlarge: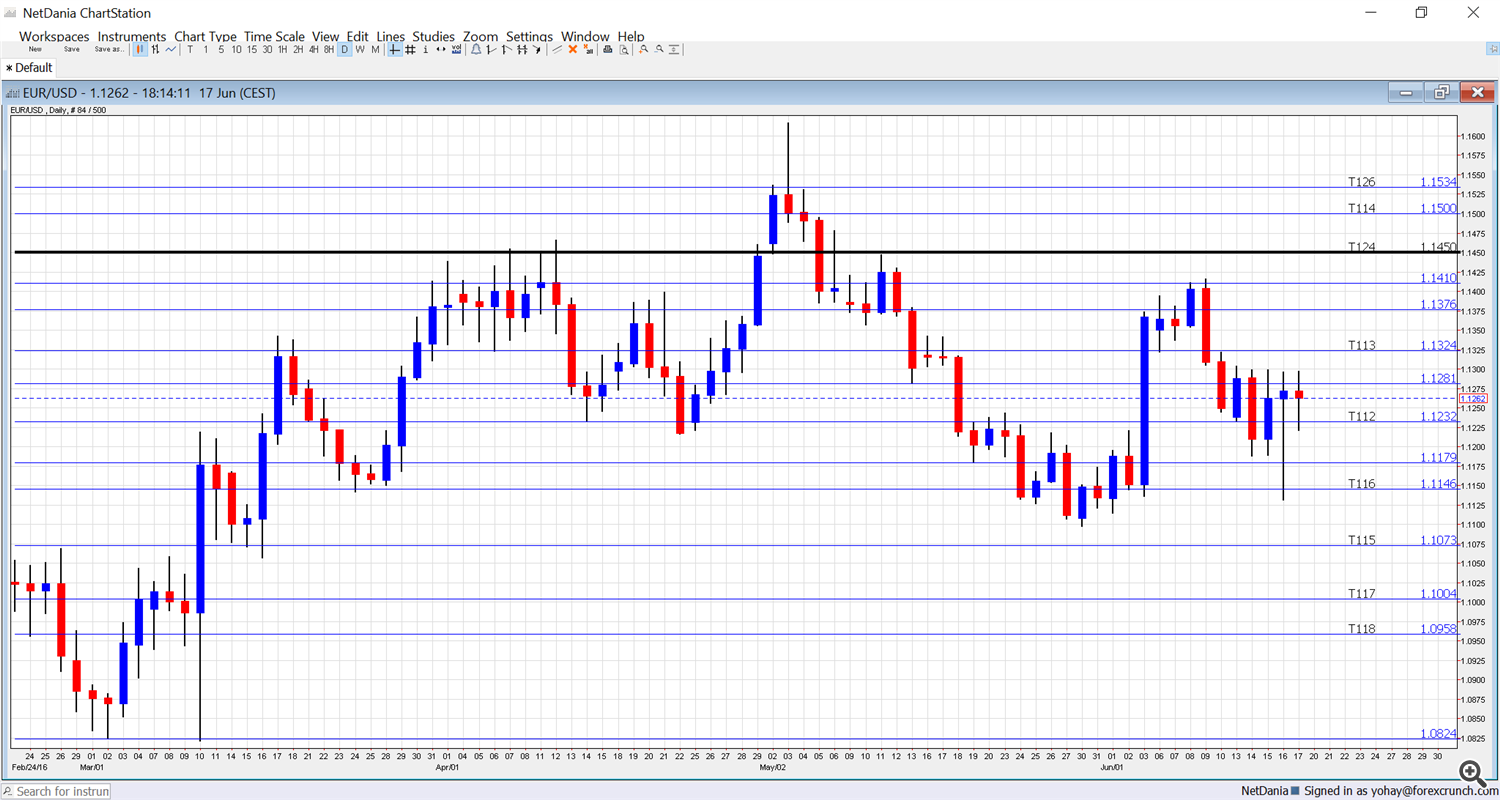 Westpac Consumer Sentiment: Sunday, 22:00. This quarterly survey showed a small drop in consumer sentiment during first quarter. A score of 109.6 points followed 110.7 earlier. Any score above 100 reflects optimism.
Visitor Arrivals: Tuesday, 22:45. Tourism plays a significant role in the economy. Arrivals dropped by 1.1% in April, the beginning of Autumn in the country. Another slide is on the cards now.
Credit Card Spending: Wednesday, 3:00. With retail sales published only once per quarter, this figure completes the picture. A significant rise of 9.1% was reported in April and perhaps a more moderate move could be seen now.
British EU Referendum: Thursday, with polls closing at 21:00 GMT and clear results due early on Friday. Brits will decide on whether to remain in the European Union or to leave it and a wider impact on sentiment. We have learned that this also had an impact on the Fed. Markets have a clear preference for the status quo which implies more certainty and less trade barriers. While a vote to leave will not have immediate actual implications, it will certainly rattle financial markets and trigger high uncertainty. The political and economical situation in the euro-zone is at a low point: debt crises haven't been fully solved, the refugee crisis is tearing the continent apart and confidence in Brussels is also low. A decision of the UK to leave, even if it isn't a euro-zone member, could deal a death blow to the already fragile union, with potential damage to trade and perhaps more countries thinking of leaving. We have seen how opinion polls have moved the euro in addition to the pound in recent weeks.
Currently, polls show a momentum towards the Leave campaign with an advantage of 48% against 43%, totally different from what we've seen several weeks ago. However, the still close polls, the tragic murder of MP Jo Cox and the potential of undecided voters to "stick with the devil they know" are more likely to lead to a small victory for Remain. In case of a vote to leave, the euro will fall alongside the plunging pound and the kiwi could follow. But also with a narrow win for staying, it will take a long time for the wounds to heal. More:
All the Brexit updates in one place
Is your broker Brexit ready?
NZD/USD Technical Analysis
Kiwi/dollar was under pressure but held above the 0.6940 level. It continued with a battle around 0.7050.
Technical lines, from top to bottom:
0.7160 worked as support when the kiwi was trading on much higher ground in 2014. 0.7050 was the high in April 2015.
The round level of 0.70 is still important because of its roundness but it isn't really strong. The low of 0.6940 allowed for a temporary bounce.
The round 0.69 level has switched positions to resistance. 0.6840 capped the pair during May 2016 and tops the range. 0.6720 is the low seen in May 2016 more than once providing the lower bound.
The round level of 0.67 that works nicely as support. Another line worth noting is 0.6640, which capped the pair in November.
The post crisis low of 0.6560 is still of importance. Below, the round 0.65 level is of high importance now, serving as support.
I am bearsh on NZD/USD
While the New Zealand economy looks good, this week could be all about risk sentiment and the Brexit issue, even in the far away land of New Zealand.