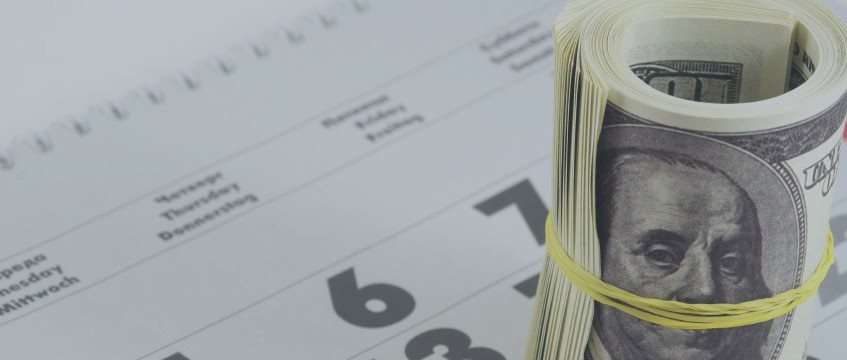 The US dollar partially enjoyed some Fed hawkishness in the last week of October. The new month presents rate decisions in Australia and the UK, employment data from New Zealand, Canada and the all-important US monthly jobs report. In addition, Janet Yellen and Mario Draghi speak. These are the main market movers for this week. Join us as we explore these forex highlights.
The U.S. Federal Reserve maintained interest rates unchanged but hinted a rate hike is highly possible in the next policy meeting. The statement rattled markets, expecting a lukewarm declaration. The central bank said the U.S. labor market was still healing despite a slower pace of job growth. The members will monitor developments in the labor market and inflation in order to decide whether a rate hike is in order. Will we see a rate hike in 2015? They certainly opened the door to that. Let's start:
Updates:
US ISM Manufacturing PMI: Monday, 15:00. Manufacturing activity according to the Institute for Supply Management declined to its lowest level in more than two years in September, reaching 50.2. The decline was due to the slowdown in China and broader global economy issues. The decline in Global demand weighs on US exporters, unlike manufacturers who provide services for domestic consumption. Oil prices continue to be low dampening demand for machinery and other goods. Meanwhile service-sector activity advanced at a healthy pace. Manufacturing PMI is expected to reach 50.00 in October.
Australian rate decision: Tuesday, 3:30. The Reserve Bank of Australia kept the official cash rate at 2.0% in its October meeting. The decision was in line with market consensus. RBA Governor Glenn Stevens said he was "pretty content" with the current settings. Some experts predict rates will rise in 2016 while others forecast that the RBA could be forced to cut rates amid low growth and muted inflation. No change in rates is expected but some suspect that due to the 4 big banks raising mortgage rates (due to regulatory changes) the RBA may cut rates.
NZ Employment data: Tuesday, 21:45. New Zealand's unemployment rate rose in the second quarter to 5.9% as the number of new positions failed to balance with the growth in the working force. Meanwhile, the labor market expanded 0.3% in the second quarter, falling short of the 0.5% rise forecasted by analysts. New Zealand's population increased sharply by immigrants, helping to keep wage inflation tame, while the accelerating economy has been able to soak up new workers. Job addition in the third quarter is estimated at 0.4%, while the unemployment rate is expected to tick up to 6%.
US ADP Non-Farm Payrolls: Wednesday, 13:15. The ADP report showed a job growth of 200,000 in the private sector in September. Analysts expected a 192,000 rise. Small businesses expanded by 37,000 jobs, medium-sized businesses increased 56,000 and large businesses were up by 106,000. ADP job addition is forecasted to reach 181,000 in October.
US Trade Balance: Wednesday, 13:30. The U.S. trade deficit widened more than expected in August amid a surge in imports. Deficit reached $48.3 billion from $41.8 billion in July. While the rise in imports is believed to be temporary, the weakness in exports is a more serious issue. Net exports appear to have weighed on overall GDP growth in the third quarter. Exports of industrial supplies and materials plunged by $2.2 billion. Exports of autos and parts were off $499 million, and consumer goods exports fell $571 million. The weakness in exports reflects the slowdown among US major trading partners. As well as the recent rise of the dollar. Trade deficit is expected to reach 43.2$ this time.
Janet Yellen testifies: Wednesday, 15:00. Federal Reserve Chair Janet Yellen is expected to testify before the House Financial Services Committee, in Washington DC. Market volatility is expected. This is the first appearance after the Fed's big hint of a hike in December. Will she make it clear that the Fed is on the path to hike? Or will she tame down expectations?
US ISM Non-Manufacturing PMI: Wednesday, 15:00. The ISM non-manufacturing index for September was weaker than expected, reaching 56.9 from 59 in the prior month. Economists estimated a 57.5 reading. However, the index remained in positive territory for a 68th straight month, indicating growth and stronger employment sector. The US economic growth slowed in the third quarter to around 2.2%, but this decline could be a temporary setback after the strong rebound in the second quarter. The non-manufacturing index is expected to reach 56.6 in October.
Mario Draghi speaks: Wednesday, 9:00 in Frankfurt and Thursday, 11:45 in Milan. ECB President Mario Draghi has two chances to talk down the euro, after his 5 big blows in the rate decision. Will he keep those hints coming? Or does stronger inflation provide some relief? He usually causes a stir.
UK rate decision: Thursday, 12:00. The Bank of England has maintained its interest rates at the record low of 0.5% in its October meeting. Ian McCafferty was the only voting member to disagree voted for a quarter-point rate rise for a third month in a row. The central bank said price pressures in the UK labor market are not enough to boost inflation towards the 2% target and that inflation will remain below 1% until spring 2016. Now the BOE not only decides on rates but also releases its Quarterly Inflation Report. This "Super Thursday", which is accompanied by a press conference at 12:45, gives Carney the opportunity to lay out new plans. With wages showing strength and the Fed getting closer to hike, will Carney show his hawkish side? The BOE is seen as waiting for the FED to act first.
US Unemployment Claims: Thursday, 13:30. The number of new claims for unemployment benefitsincreased marginally last week to 260,000 from 259,000 in the prior month, posting the 34th straight week that claims were below the 300,000 line. The decline in layoffs indicates a healthy labor market. The four-week moving average of claims fell 4,000 to 259,250 last week, the lowest reading since December 1973. The number of new clams is expected to be 264,000 this week.
Canadian Employment data: Friday 13:30. Canada's job market expanded by 12,000 jobs in September, but the unemployment rate inched up to 7.1% from 7% due to an increase in the number of people looking for work. The majority of jobs were part time (74,000), offset by a massive loss of 62,000 full-time jobs.
US Non-Farm Payrolls: Friday, 13:30. The U.S. economy created only 142,000 jobs in September, missed forecasts for a 201,000 jobs gain and cooling expectations of a nearby rate hike. The unemployment rate remained at 5.1%. Fed officials have been keeping a close eye on the jobs report to back up a rate hike decision for the first time in more than nine years. The participation rate plunged to 62.4% in September, the lowest since October 1977. The total labor force fell to a 2015 low, losing another 350,000 people. US job addition in October is forecasted to be 182,000 while the unemployment rate is expected to remain 5.1%.
*All times are GMT.