Обзор

Отзывы

Обсуждение (40)

Что нового
Make Your Own EA
The default setting is for EUR/USD pair in the 5 minute timeframe.
For a complete description of all parameters and EA, check out the article I created:
The idea of this EA is to allow the user to develop their own strategy , since few people understand programming.
The operation is quite simple. Initially EA comes with 5 indicators :
3 Moving Averages
1 Stochastic Oscillator
1 RSI
1 ADX
The user can configure the indicators however they want, even in different timeframes .
Operation Example:
Open a Buy order under the following conditions:
When 4 EMA first crosses 50 EMA followed by 14 EMA to the downside on the 4hr chart , then open a sell trade at market order.
Slow %D above Slow %K on the Daily Chart in Stochastic.
Place stop loss should be at 50 pips .
You can set your take profit at 150 pips which is 3 times what you risked.
This is just an example but the possibilities are endless. If you only want to use 2 moving averages or disable any indicator is also possible.
If you have no idea in mind, the way to make your strategy into your preferred asset/timeframe is by using optimization.
Since optimization takes so long and so many possibilities, I created a Telegram group where we will test and share the best strategies using Make Your Own EA . You can access the group here:
My idea is to have community participation so that we have the best strategies and Sets.
Description of the parameters:
Order Settings : Here you set parameters such as Take Profit , Stop Loss , Trailling Stop , Break Even , Lot Size Management, Auto/Manual Lot etc.
Strategies Configurations : Here are configured the indicators that will be used (Moving Averages , RSI/ADX and Stochastic).
You also have the option to enable Grid/Martin Gale in operations if you are interested.
My initial idea is to use these indicators, but new ones will be added over time. I am confident you have this idea and I count on the support of the community.
Any questions, I am available =)
С этим продуктом покупают
Другие продукты этого автора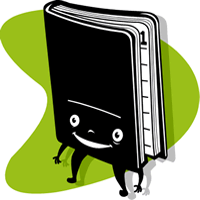 Journaling On Chart
Bruno Souza
Описание параметров Целью данного скрипта является написание правил на графике перед началом торговли выбранной парой. Каждая валютная пара имеет свои правила торговли. Запомнить их все просто невозможно. Обычной практикой является "ведение журнала", где трейдер описывает шаги, которые необходимо предпринять перед открытием рыночного ордера. Например, при торговле EUR/USD трейдер может соблюдать следующее перед открытием ордера: 1º: Ожидание закрытия свечи на H4. 2º: Не идти против тренда до зак
10 USD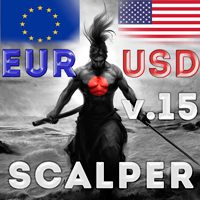 Samurai Scalper Pro Series EUR USD
Bruno Souza
Only EA developed over 1 year ago, which remains consistent in the market and in the #10 Top of the MQL Store   >>> You can use this EA with a balance starting at $30 in a cent account. Doubts about which broker and how much balance you need to trade, send me a message <<< Summary: Samurai Scaper Pro Series EUR/USD is an EA developed to run the EUR/USD on 5 MINUTE   timeframe. This EA uses statistical analysis applied to the EUR/USD over 20 years to determine the best points o
119 USD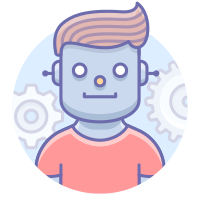 Make Your Own EA for MT5
Bruno Souza
ENJOY THE LAUNCH PROMOTION WITH SUPER DISCOUNT For a complete description of all parameters and EA, check out the article I created:  Make Your Own EA - Main Description :  https://www.mql5.com/en/blogs/post/732582 Sets :  https://www.mql5.com/en/market/product/67727#!tab=comments&page=1&comment=22585237 Monitoring signal:  https://www.mql5.com/en/signals/984624 The idea of this EA is to allow the user to  develop their own strategy  , since few people understand programming. The oper
149 USD
- Added option to multiply the size of the lots if the previous transaction was closed in loss (Marting Gale).
- Added option to place grid on operations after x number of operations closing in loss.
- General improvements made.
- Realizado ajuste no modo debug para que exiba as informações na tela independente da resolução utilizada no computador.
- Correção de bugs.
- Important update. In some cases the operation was open and for some reason related to the broker, the operation was without SL. With this update, the EA checks the SL and TP of the operations at all times, ensuring that it is configured correctly.
- Added ADX indicator.
- Added parameter "immediate crossing of averages". With this parameter enabled, the input signal is given at the exact moment of crossing the moving averages.
- Correction made in the lot size calculation for USD/JPY pair.
- Correction made to the stochastic indicator.
- Added minimum time parameter after closing an operation to open another. (So there is no risk of opening another operation right after closing)
- Adjusted automatic lot size based on the account deposit currency.
- Adjusted operation closing, trailling stop and break even functions.