Visão global

Comentários

Discussão (40)

O que há de novo
Make Your Own EA
IMPORTANTE: Nenhuma estratégia utilizando martingale, grid, hedge é feita. O EA funciona em qualquer Ativo/Timeframe.
A configuração padrão é para o par EUR/USD, no timeframe de 5 minutos.

A ideia deste EA é permitir que o usuário desenvolva a sua própria estratégia, vide que são poucas as pessoas que entendem de programação.
O funcionamento é bem simples. Inicialmente o EA vem com 5 indicadores:
3 Médias Móveis
1 Oscilador Estocástico
1 RSI
O usuário pode configurar os indicadores da forma que quiser, inclusive em timeframes diferentes.
Exemplo de funcionamento:
Abrir uma operação de compra nas seguintes condições:
Média de 4 períodos cruzar acima da média de 14, e a média de 14 cruzar acima da média de 50.
No oscilador estocástico, a linha main cruzar acima da linha signal no timeframe 4H.
RSI acima de 20 no timeframe 4H.
Este é só um exemplo mas as possibilidades são infinitas. Caso você queira utilizar somente 2 médias móveis ou desabilitar algum indicador também é possível.
Caso você não tenha nenhuma ideia em mente, a forma de fazer sua estratégia no seu ativo/timeframe de preferência é utilizando otimização. Eu criei um tutorial de como fazer uma boa otimização e encontrar a melhor estratégia utilizando este EA:
Make Your Own EA: Realize uma otimização da forma correta e descubra a melhor estratégia para um determinado ativo.
Como a otimização demora e são muitas possibilidades, eu criei um grupo no Telegram onde vamos testar e compartilhar as melhores estratégias utilizando o Make Your Own EA. Vocês podem acessar o grupo por aqui:
A minha ideia é ter a participação da comunidade para que tenhamos as melhores estratégias e Sets.
Descrição dos parâmetros:
Order Settings: Aqui você configura parâmetros como Take Profit, Stop Loss, Trailling Stop, Break Even, gerenciamento de tamanho de lote, lote automático/manual etc.
Strategies Configurations: Aqui são configurados os indicadores que serão utilizados (Médias móveis, RSI e Estocástico).
Para descrição completa de todos os parâmetros, confira no artigo que criei:


Minha ideia inicial é a utilização desses indicadores, mas novos serão adicionados com o tempo. Estou confiante que está ideia e conto o apoio da comunidade.
Qualquer dúvida, estou à disposição para esclarecimentos =)


Os compradores deste produto também adquirem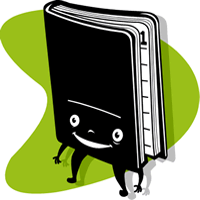 Journaling On Chart
Bruno Souza
Description This script aims to write the rules used on chart before opening trading on the chosen pair. It is normal for each currency pair has its own rules of trading, and is virtually impossible for the trader to memorize them all. It is very common practice to "Journaling" where the trader describes the steps you should take before opening a market order. For example, for the EUR/USD, trader may use the following steps before opening the order: 1º: Expect 4H candle closing. 2º: Not go again
10 USD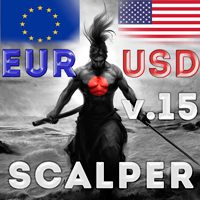 Samurai Scalper Pro Series EUR USD
Bruno Souza
Only EA developed over 1 year ago, which remains consistent in the market and in the #10 Top of the MQL Store   >>> You can use this EA with a balance starting at $30 in a cent account. Doubts about which broker and how much balance you need to trade, send me a message <<< Summary: Samurai Scaper Pro Series EUR/USD is an EA developed to run the EUR/USD on 5 MINUTE   timeframe. This EA uses statistical analysis applied to the EUR/USD over 20 years to determine the best points o
119 USD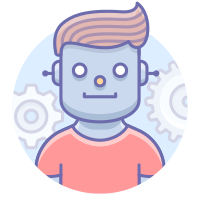 Make Your Own EA for MT5
Bruno Souza
ENJOY THE LAUNCH PROMOTION WITH SUPER DISCOUNT For a complete description of all parameters and EA, check out the article I created:  Make Your Own EA - Main Description :  https://www.mql5.com/en/blogs/post/732582 Sets :  https://www.mql5.com/en/market/product/67727#!tab=comments&page=1&comment=22585237 Monitoring signal:  https://www.mql5.com/en/signals/984624 The idea of this EA is to allow the user to  develop their own strategy  , since few people understand programming. The oper
149 USD
- Adicionado opção de multiplicar o tamanho dos dos lotes caso a operação anterior tenha sido fechada em loss(Marting Gale).
- Adicionado opção de colocar grid nas operações após um número x de operações fechando em perda.
- Realizado melhorias gerais.
- Realizado ajuste no modo debug para que exiba as informações na tela independente da resolução utilizada no computador.
- Correção de bugs.
- Atualização importante. Em alguns casos a operação era aberta e por algum motivo relacionado ao broker, a operação ficava sem SL. Com essa atualização o EA verifica o tempo todo o SL e TP das operação, garantindo que esteja configurado da forma correta.
- Adicionado indicador ADX.
- Adicionado parâmetro "immediate crossing of averages". Com esse parâmetro habilitado, o sinal de entrada é dado no momento exato do cruzamento das médias móveis.
- Realizado correção no cálculo de tamanho de lote para o par USD/JPY.
- Realizado correção no indicador estocástico.
- Adicionado parâmetro de tempo mínimo após o fechamento de uma operação para abrir outra. (Assim não corre o risco de abrir outra operação logo após o fechamento)
- Ajustado tamanho do lote automático baseado na moeda de depósito da conta.
- Ajustado funções de fechamento da operação, trailling stop e break even.