概要

レビュー (53)

コメント (372)

最新情報
Prado
「
前日の極端な価格のブレイクアウト!
」-この戦略は100年以上前のものであり、常に機能します。
アドバイザーの価格は、モニタリングの収益性の増加とともに上昇します。
モニタリング: プラド円リスク3prcブローカーICMarketsGlobal、口座タイプ:生のスプリード、スプレッド0-3、手数料$ 7.0。この監視はアドバイザの最初のバージョンから機能するため、最後の更新日からのテスト結果を確認してください。
モニタリング: v5リスクのプラド3x1 prcブローカーAlpari、アカウントタイプ:pro.ecn、スプレッド0-3、手数料$ 3.2。この監視は、アドバイザの5番目のバージョンで機能します。最後の更新日からのテスト結果を確認してください!
添付ファイルコメント#194でPRADO4.0テスト。
PRADOは、保留中の注文を取引し、損失を止めて利益を得ることがすぐに設定され、多機能のトレーリングストップが機能する安全なエキスパートアドバイザーです。
PRADOは、グリッド、平均化、注文量の増加、その他の危険な手法を使用しません。
取引戦略はFIFOルールに準拠しています。
最低入金額は$ 100です。
トレンドのあるレベルからの日中取引。
ツールはUSDJPYのみで、何も構成する必要はありません。デフォルト設定を使用してください。スプレッドが0〜3のアカウントを使用すると、利益が増加します。
ご希望の方は、コメントに別の設定があります、投稿#308 。
テストと取引の場合:すべてのティック、期間H1、1チャート。
設定は2010年からの履歴に合わせて最適化されています。
PRADOは、初心者から経験豊富なトレーダーまで使用できます。
TimeBroker設定(UTC +)= 3に特に注意してください。
設定の説明は、9ページの投稿番号167のコメントで読むことができます。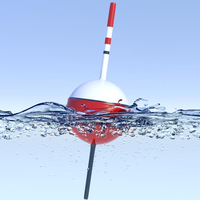 Bobber
Tatyana Kulyapina
モニタリング: BOBBERAlpariリスク3prc ブローカーAlpari、口座タイプ:pro ecn、スプレッド0-3、手数料$ 3.2。 BOBBERICMarketsリスク3prc ブローカーICMarketsGlobal、口座タイプ:生のスプリード 、スプレッド0-3、手数料$ 7.0。 テスト結果:   https://www.mql5.com/ru/market/product/61718#!tab = comments&page = 1&comment = 21466060 Bobber は、保留中の注文を取引し、 損失を止めて利益を得ることがすぐ に設定され、多機能のトレーリングストップが機能する安全なエキスパートアドバイザーです。 ボバー は前日の極値で取引を開始し、次に今日の極値で取引します。 取引戦略はFIFO ルールに準拠しています。 最低入金 額は$ 100 です。 トレンドのあるレベルからの 日中取引。 インスツルメントのみ USDJPY   、期間 H1   。スプレッドが0〜3のアカウントを使用すると、利益が増加します。 設定は10年の 歴史のため
499 USD
- Коррекция времени UTC, была неточность на 1 час.
- Добавлена стратегия 3.
- Изменён риск на 1 стратегию.
- Добавлены проверки перед выставлением ордеров.
- Каждую стратегию можно отключить в общих настройках.
- Оптимизировать быстрее каждую стратегию отдельно.
- Если при установке советника на график в рабочее время не выставились ордера, нужно сохранить профиль с советником на графике, затем переключиться на другой профиль и обратно.

Fixed bugs that generated false error messages "0" in the log. "0" means "no error".
В новой версии будут работать 2 стратегии одновременно, любую стратегию можно отключить, это удобно для тестирования и торговли.

Изменение настроек по умолчанию.
По просьбам покупателей добавлены возможности изменять:
TimeFrames - период баров, у которых считать экстремумы
BarCount - количество баров, у которых считать экстремумы
Bar - индекс бара, с которого начинается расчёт экстремума (текущий бар имеет индекс «0»)
TralTF - период баров для трейлинг стопа

1. Добавлен фильтр спреда.
2. Коррекция настроек. Новые настройки в обсуждениях пост #65.
1. Добавлена функция контроля преобразования отложенного ордера в рыночный при большом гэпе.
2. Добавлена функция контроля уровня Take Profit для ордеров Sell Stop.
- Открыты настройки
- В комментариях выложен сет для XAUUSD
- Исправлена ошибка при которой ЕА не выставлял ордера, при значении TimeBroker, (UTC+ ) > 2.
Адаптация функции LotsFix, добавлено автоматическое определение минимального объёма ордера.
Добавлена опция LotsFixS (0.01 on LotsFixS)