Interesting script?
So post a
link
to it -
let others appraise it

CycleIdentifier - indicator for MetaTrader 4
Views:

35851

Rating:

Published:

2008.08.02 07:55

Updated:

2014.04.21 14:52
You are missing trading opportunities:

Free trading apps
Free Forex VPS for 24 hours
Over 8,000 signals for copying
Economic news for exploring financial markets

If you do not have an account, please

register
Indicator CycleIdentifier.
Parameters:

PriceActionFilter=1;
Length=3;
MajorCycleStrength=4;
UseCycleFilter=false;
UseFilterSMAorRSI=1;
FilterStrengthSMA=12;
FilterStrengthRSI=21;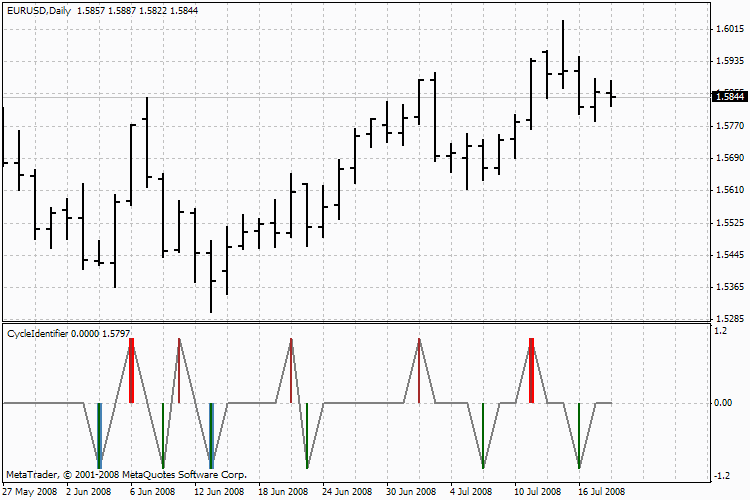 CycleIdentifier


SSL_channel_chart_alert
Indicator SSL_channel_chart_alert.

Ma_Parabolic_Alert_2
Indicator Parabolic with a signal.

Demark Lines EA
This expert is based on the famous DeMark Lines indicator.

MacdPatternTraderAll0.01. Time+Martingale
New potentialities.