Interesting script?
So post a
link
to it -
let others appraise it

DayBorders. The borders of the previous calendar day for the trading by Larry Williams. - script for MetaTrader 4
Views:

10368

Rating:

Published:

2008.07.24 07:58

Updated:

2016.11.22 07:32
You are missing trading opportunities:

Free trading apps
Free Forex VPS for 24 hours
Over 8,000 signals for copying
Economic news for exploring financial markets

If you do not have an account, please

register
One of Larry Williams's trade recommendations /1/ is the accounting of the trade diapason of the previous day.
It is a bit laborious to implement this recommendation with many symbols.
The suggested script marks the calendar days with vertical and horozontal lines. It relocates the lines if launched repeatedly.
Three colors of the lines are used: the color of time lines, the color of opening and the color of closing.
The colors are set during the compilation. It is made for the convenience of script calling.
1. Larry Williams. Long-Term Secrets to Short-Term Trading, Wiley, 1999.
Advices: put the file to the exprerts/scripts folder, compile it. Call it from the Navigator window by double-click.
On the picture: the colors of time lines and opening prices are similar, the color of closing price is purple.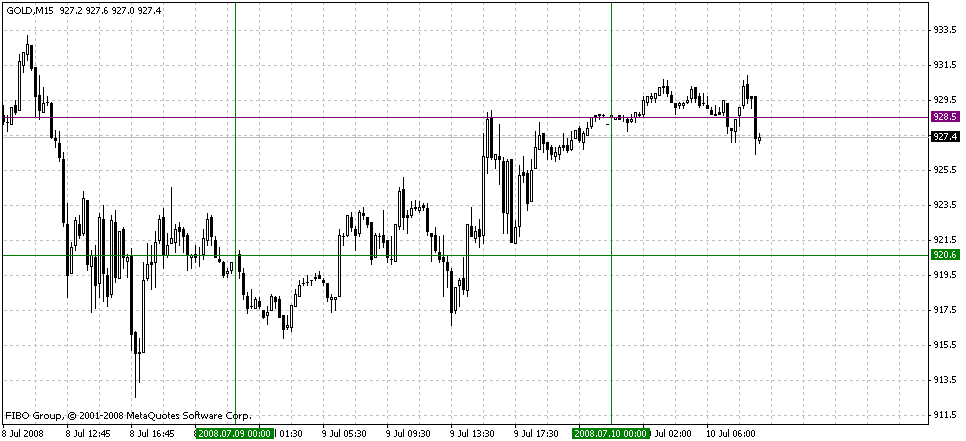 Translated from Russian by MetaQuotes Ltd.
Original code: https://www.mql5.com/ru/code/8252

Trand
An indicator to discover the trend/flat and fallacious technical data.

LRMA BB
A moving average calculated according to the method of the linear regression and complemented buy the Bollinger bands.
Orders management
The library contains the functions that ease the writing of EAs.

sell zone fibs
The indicator "sell zone fibs".