The Exp_Stopreversal_Tm Expert Advisor is based on the signals of the Stopreversal indicator and is provided with the possibility to set a strict trading time interval.
A signal is generated at the close of a bar if a colored indicator arrow has appeared.
It is possible to specify trading time in input parameters to trade in the specified time interval:
input

 

bool

   TimeTrade=

true

;      input HOURS  StartH=ENUM_HOUR_0;  
input MINUTS StartM=ENUM_MINUT_0; 
input HOURS  EndH=ENUM_HOUR_23;   
input MINUTS EndM=ENUM_MINUT_59;  

Two variables (hours and minutes) are provided for the operation start time, and two similar variables for the end time.
Default settings enable the Expert Advisor to trade the whole trading session from 0:00, while all positions are closed at 23:59.
If the start time is later than the specified end time, the Expert Advisor will close positions the next day, at the specified time.
For a correct operation of the Expert Advisor, you should add the Stopreversal.ex5 compiled indicator file to <terminal_data_folder>\MQL5\Indicators.
Default input parameters of the Expert Advisor were used during the tests shown below. Stop Loss and Take Profit were not used during testing.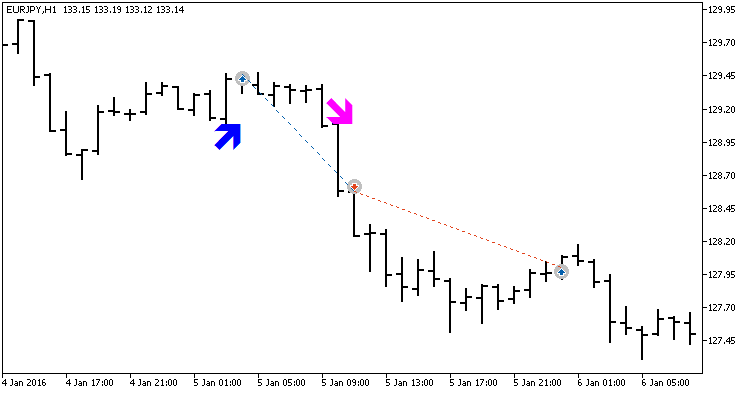 Fig.1. Examples of deals on the chart.
Testing results for 2016 at USDJPY H1: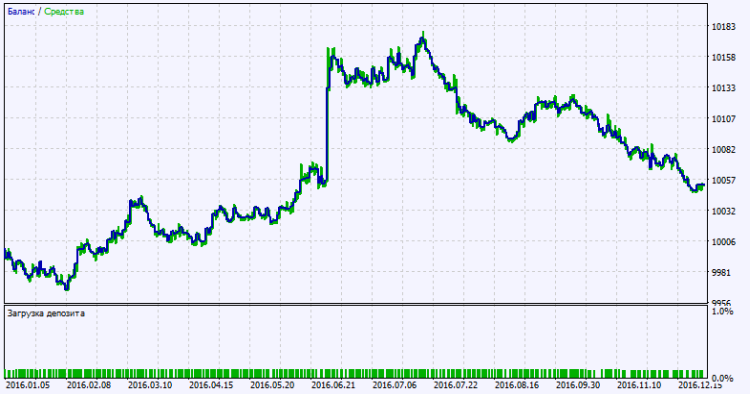 Fig. 2. Testing results chart.