The indicator tracks a continuous sequence of bars in one direction and marks these bars.
The indicator has the Alert function to notify the user of N candles in a row in one direction.
Author of the idea: Firetrade2013 Chirikov.
mCandle_row - only in the main window.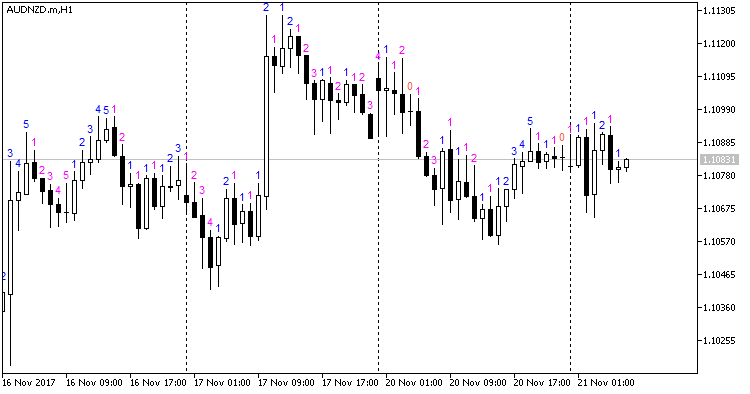 .
sCandle_row - with a chart in the subwindow.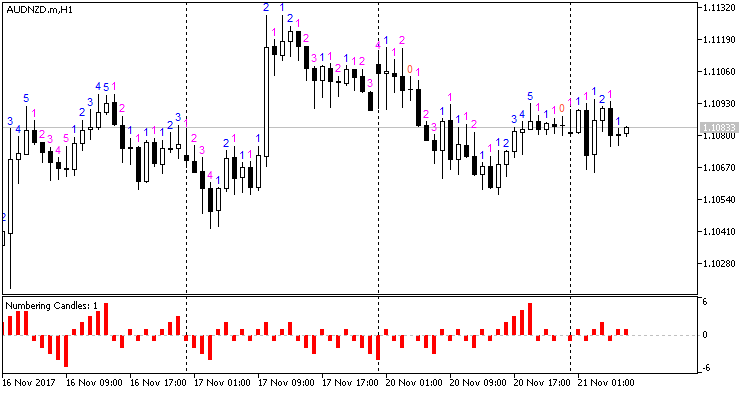 .
Input Parameters
Font size arrow - font size;
Bull arrow candle - color for the bullish direction;
Bear arrow candle - color for the bearish direction;
Cross arrow candle - color for Doji;
Alert - enable/disable Alert;
Count Candles - the number of candlesticks in a row to trigger Alert.