Three smooth fast digital filters JFATL with three different timeframes displayed on the same chart.
Place the compiled file of the indicator JFatl to the terminal_data_folder\MQL5\Indicators.
The indicator uses SmoothAlgorithms.mqh library classes (must be copied to the terminal_data_folder\MQL5\Include). The use of the classes was thoroughly described in the article "Averaging Price Series for Intermediate Calculations Without Using Additional Buffers".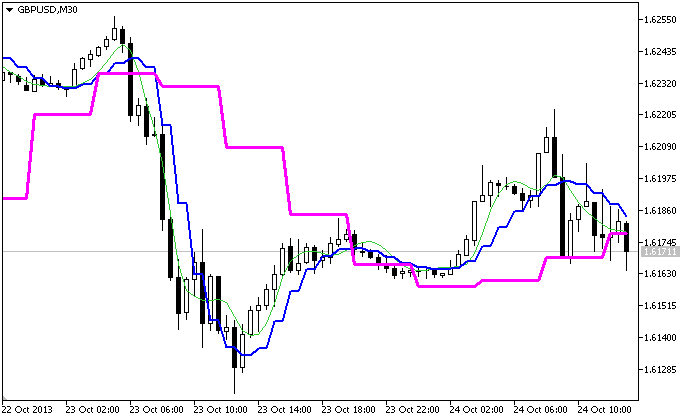 The JFATL_3HTF indicator