Real author:
Chandra100
Normally if we attach an indicator, it will show the indicator for the current chart only.

With this indicator you can choose the symbol for which you want to apply the indicator. You can add any number of times this indicator with different symbols as inputs.
EURUSD and USDCHF have negative correlation.
AUDUSD and NZDUSD have positive correlation.
We can add two instances of this indicator for these two symbols and can monitor whether the correlation exists or not.

In other way, we can add three instances of this indicator for 2 major pairs and one for its cross pair. Example: For EURUSD, GBPUSD and EURGBP.

We can see on cross pair how the changes in major pairs affects its movement.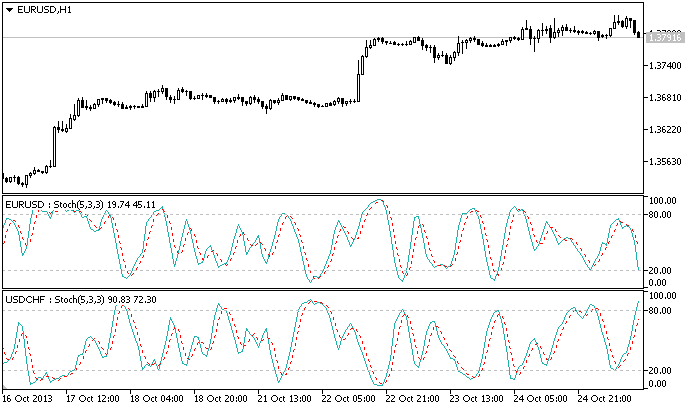 Any_Pair_Stochastic indicator