Stochastic RSI (OMA).

---
This indicator allows calculation of stochastic of RSI and stochastic of RSI of average (this version has the basic 4 types of averages).

The RSI types it has are :
Cuttler's RSI
Ehlers' smoothed RSI
Harris' RSI
Rapid RSI
RSI

RSX
Slow RSI
If you use price smoothing, then they are becoming RSI (OMA), if you do not, then "regular" rsi is calculated. Levels can be

Alerts are based on color change settings — which in turn can be :
on outer levels cross
on middle level cross

on slope change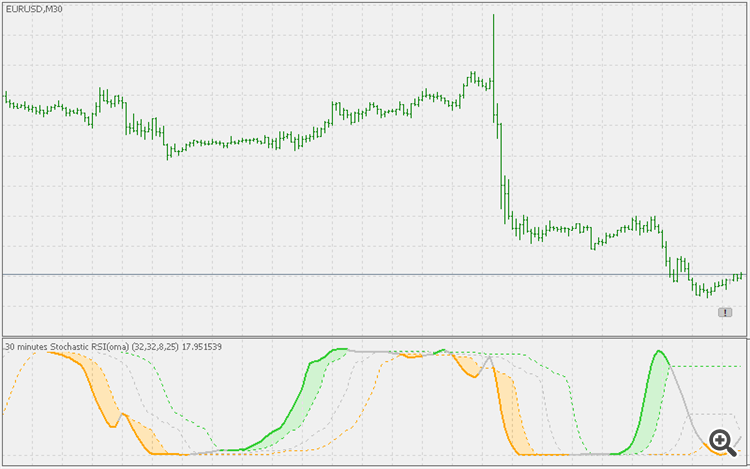 It is using the usual set of 22 prices and is already a multi time frame version.