Real author:
A large portion of the code was copied from the 7 MA v2 by Mihail.
Draws 5 MA on the chart. Not only the smoothing method (SMA, SMMA, EMA, LWMA) and the period can be selected, but also the timeframe and the indicator horizontal offset.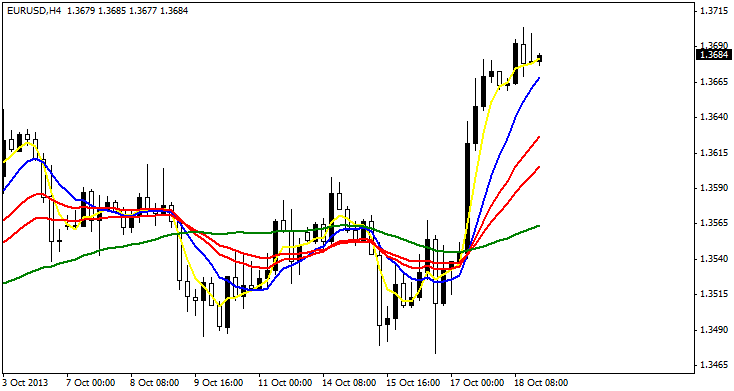 Tip:
A favor, to be exact: I am merely learning programming and do not know much, but... if anyone has an idea about the improvement of the indicator, feel free to write. I would be interested in trying to implement your ideas!