The Exp_LinearRegSlope_V1 Expert Advisor enters the market when the LinearRegSlope_V1 indicator cloud changes its color. The signal is formed when a bar is closing if the oscillator has crossed its signal line.
This Expert Advisor requires the compiled indicator file LinearRegSlope_V1.ex5 in order to run. Place it to <terminal_data_folder>\MQL5\Indicators.
Default Expert Advisor's input parameters have been used during the tests shown below. Stop Loss and Take Profit have not been used during the tests.
Fig.1. Examples of deals on the chart
Testing results for 2014 at USDJPY H4: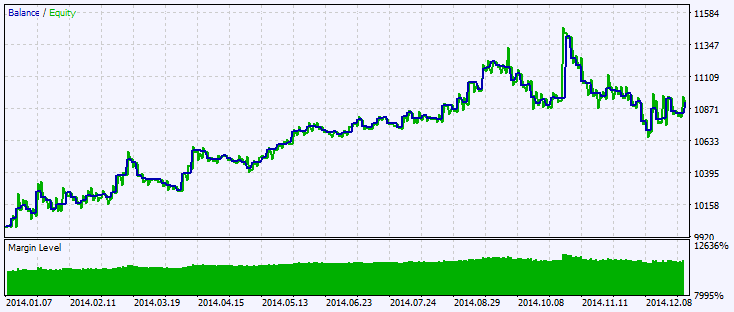 Fig.2. Testing results chart