A safe journey is only possible on a road with good marking and proper road signs.
The indicator shows:
impulse waves (bold sloping lines);
corrective waves (thins sloping lines);
upward wave series (blue color);
downward wave series (purple color);
wave series length (the numbers near the Zig Zag vertices);
wave series breakthrough levels (short green and red lines);
targets for Take Profit (the Fibonacci grid from the start of the wave series).
The Zig Zag is non-standard, the idea for plotting was taken from the wave theory of Stanislav Chuvashov (it can be viewed, say, here).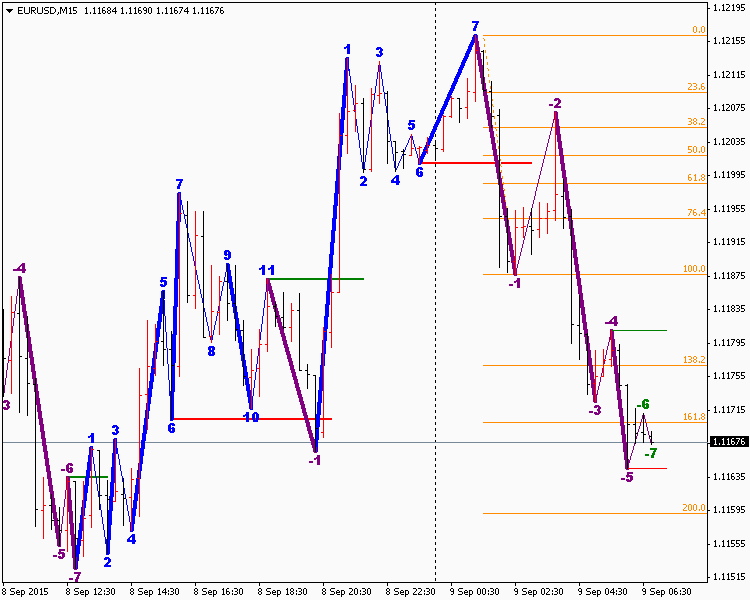 The green numbers are the time fractals that can change on further price movement.
In the input parameters it is possible to change the number of the output Zig Zag bars (Max_Bars), colors of the lines and numbers, as well as the indicator display modes.
The Road_Map_v04.mq4 file was added. Some minor errors were fixed, the logic was completely changed to increase the speed.