The EA_MALR Expert Advisor is drawn on the basis of the MALR indicator (the author is unknown). A sell is opened after crossing top to bottom of the <MALRHH> line (the most upper line) by price, a buy is opened after crossing the <MALRLL> line (the lowest line) by price.
It includes the following functions:

position averaging on a new signal,

position reversal when the signal changes to the opposite one,

trailing stop with additional settings,

lot increase to the set equity drawdown.
The testing result since 2000 at EURUSD. Initial lot 0.10, initial deposit 10000$, 1:500, MetaQuotes-Demo.
Charts with and without lot increase are represented below.
Averaging and reversal are not used (only Stop Loss/Take Profit are used).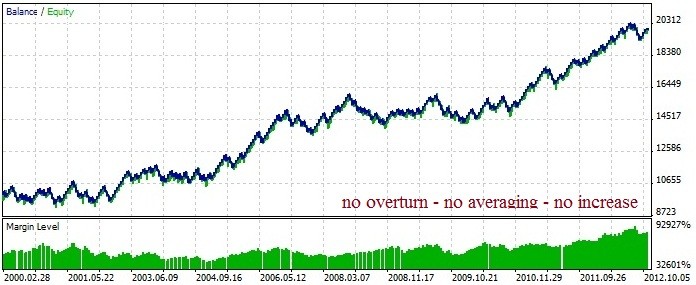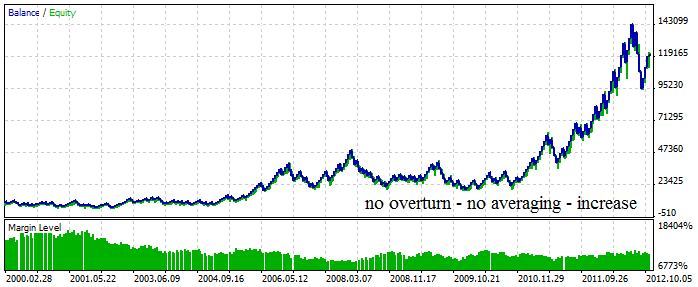 AVERAGING function is enabled (reversal function is disabled).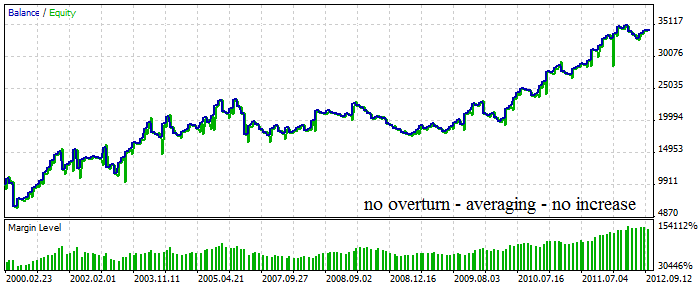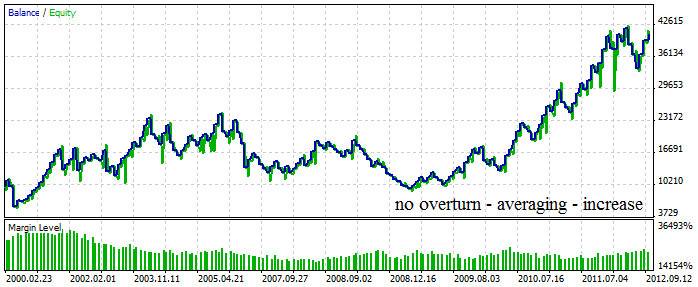 REVERSAL function is enabled (averaging function is disabled).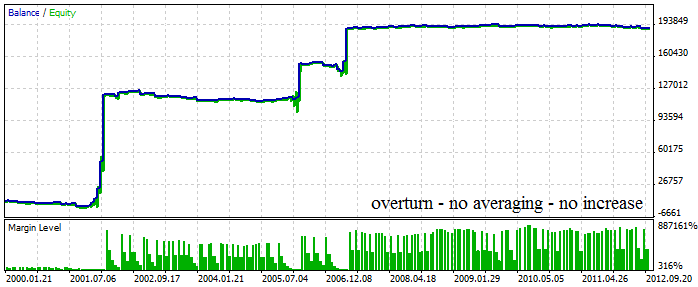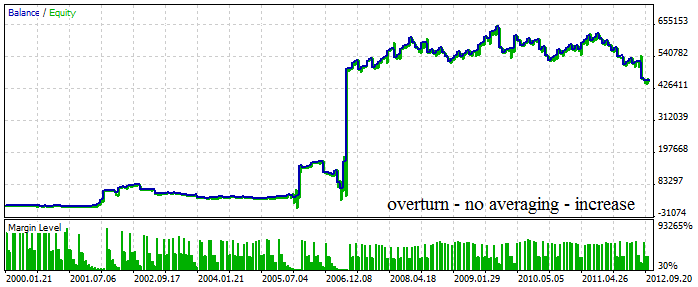 Both REVERSAL and AVERAGING functions are enabled.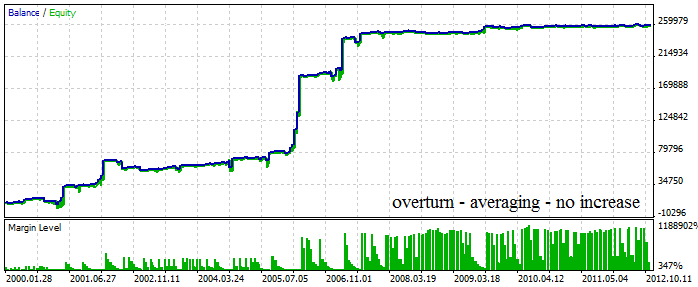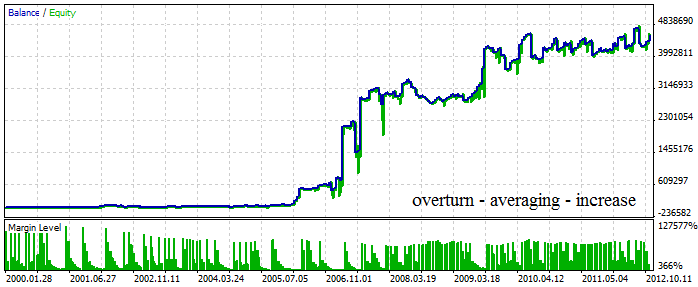 The Expert Advisor is protected from data loss when there are bond cutting, errors in networks and restart of the Expert Advisor (terminal).

The main settings of the Expert Advisor (when zero these settings are not used):

sl/tp - set after opening the position.
N_modify_sltp - the number of times to install Stop Loss/Take Profit in an unsuccessful deal.
use_Averaging - enable averaging in the set loss (loss_forAveraging) in points. Opening of an additional basic lot when a new single directed signal appears.
loss_forAveraging - the number of points in loss from the previous open price (last averaging).
Position_overturn - position reversal when the signal on the indicator changes to the opposite. Lot reversal multiplies by a reversal coefficient (koff_multiplication).

use_increase - lot increase to the given drawdown (Max_drawdown) when opening and averaging of the position.
Trail_StopLoss - enable trailing stop StopLoss in points (trail). When there are reversal and averaging, trailing stop is saved.
Activate_by_profit - inclusion of trailing stop in set profit in points (profit) from open price. In case of averaging open price is equal to averaging price of all openings.