The ZigZag indicator draws rays, thus showing "significant" movement.
Mode parameter is the indicator work mode:
0 - "significant movement" is set in points (parameter ImportantPoint)
1 - "significant movement" is considered as a high-low for a certain period in the bars (parameter RangeBars) multiplied by the "substantial movement" (parameter RangeKoeff)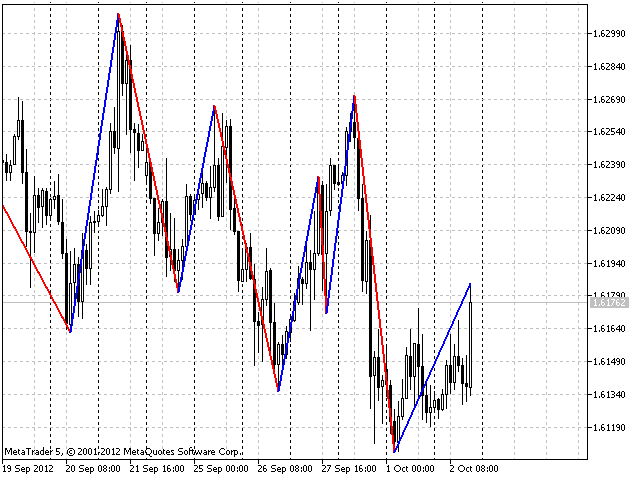 Not redrawing, if the up ray occurred, then last down ray won't change its low extremum. And appeared up ray will update its high extremum.