The Expert Advisor is rewritten from MQL4, the author is zotkindm, link to the source https://www.mql5.com/en/code/8004.
How it works
The Expert Advisor analyses many Moving Averages from several timeframes (by 5 Moving Averages on 3 timeframes) and the AC indicators (total 2 on 2 timeframes). The power of the signal is calculated by the indicators state (high or low), the input signals can be performed on all signals or only by a high signal.
The image 1 shows the performance of the Expert Advisor in the tester's visual mode, the image 2 shows the results of the tester.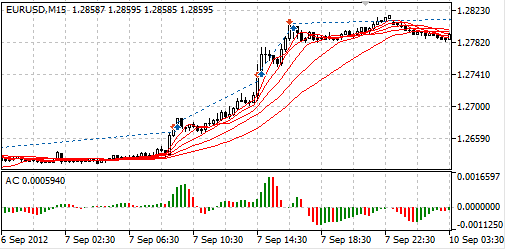 Fig. 1. Deals in the Expert Advisor tester.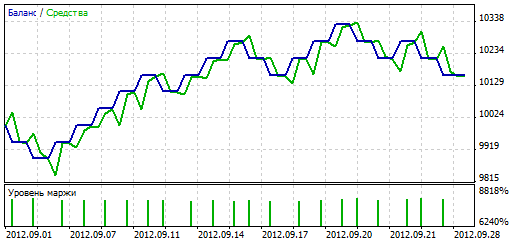 Fig. 2. The results of work of the Expert Advisor for the last month (09.2012) at EURUSD M15.
Parameters
TF1, TF2, TF3 - Timeframes.
maTrendPeriodv_1, maTrendPeriodv_2, maTrendPeriodv_3, maTrendPeriodv_4, maTrendPeriodv_5 - The period of the Moving Average.
Shift - The bar on which the indicators are checked: 0 - forming bar, 1 - first formed bar.
OpenLevel - Open level is 0 or 1.
CloseLevel - Close level is 0 or 1, 2 - off.
Lots - Lot.
StopLoss - Stop Loss in points, 0 - without Stop Loss.
TakeProfit - Take Profit in points, 0 - without Take Profit.
Trailing - Trailing stop level; when the value is 0, the trailing stop is disabled.