Real author: Paladin80
The Money Flow Index Indicator use typical price (TP = (H + L + C)/3) for its plotting. We just added possibility to use all price types for calculations to the indicators standard code.
This indicator was first implemented in MQL4 and published in CodeBase on August 17, 2012.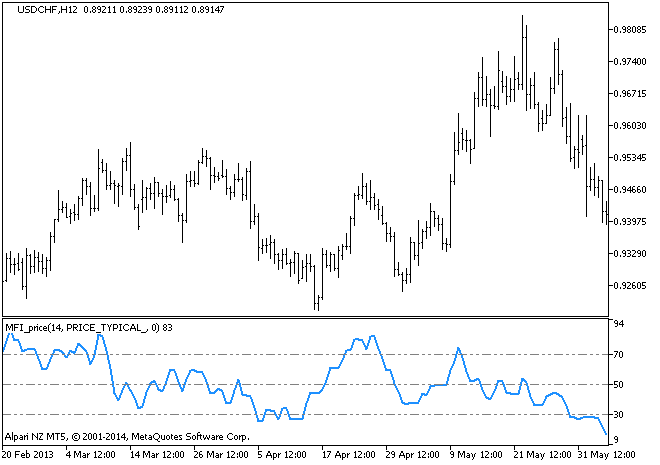 Fig.1. MFI_price Indicator