Interesting script?
So post a
link
to it -
let others appraise it

CCI_DrawMode - indicator for MetaTrader 5
Views:

6874

Rating:

votes: 19

Published:

2012.11.20 14:33

Updated:

2016.11.22 07:32
You are missing trading opportunities:

Free trading apps
Free Forex VPS for 24 hours
Over 8,000 signals for copying
Economic news for exploring financial markets

If you do not have an account, please

register
This indicator has an option for the user to change the drawing mode. Here, it is exemplified by CCI but it can in fact be similarly applied to any oscillator. The histogram is enhanced with a new parameter "Confirmation (number of bars)" the purpose and application of which are identical to the similar parameter WoodieCCI. Note that this parameter does not affect the line and color fill drawing modes.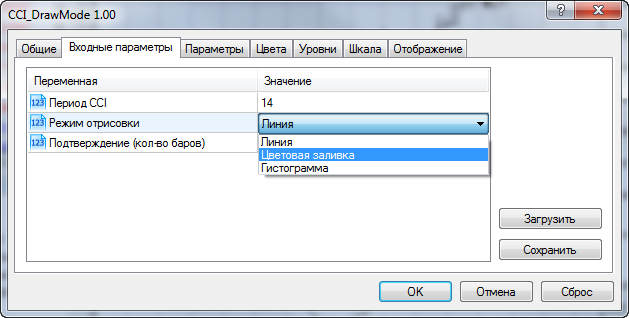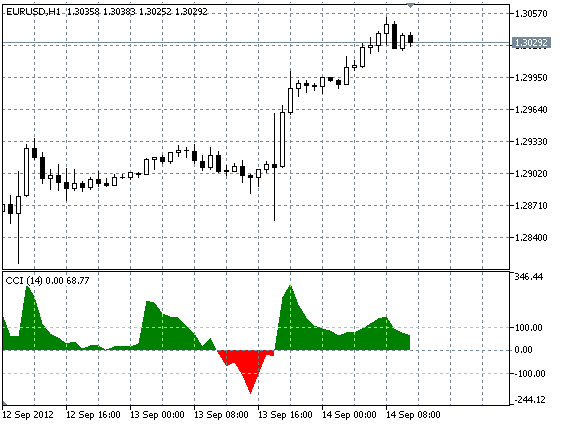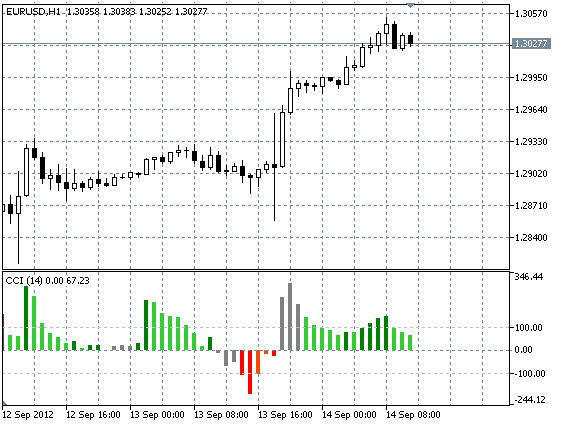 Translated from Russian by MetaQuotes Ltd.
Original code: https://www.mql5.com/ru/code/1088

Trade_Time
This indicator draws a period of operation that specifies trade start time and trade stop time.

up3x1
The Expert Advisor based on three moving averages and exit using Stop Loss or Take Profit. It sets up a market entry upon the conclusion of a trend on the trend reversal.

HistVolatility
This indicator calculates the classic historical volatility of a financial asset.

ParkinsonHistVolatility
Parkinson's historical volatility.