Real Author:
The idea by Matt Trigwell, the implementation of the histogram by DmMikl86
The indicator is based on GMMA_long. The idea was to convert it into a histogram for easy perception. This is a trend-following indicator.
It was first implemented in MQL4 and published in Code Base at mql4.com 11.10.2010.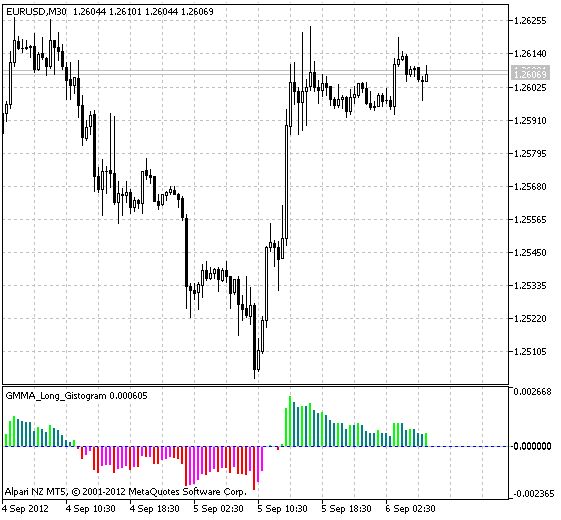 Fig.1 The GMMA_Long_Gistogram Indicator