Hello traders,
greetings.
I get requests from users who want to learn further A2SR,
-- especially for the 3rd step to get the best position in their upcoming trade plan.
Please note that:

I share this trade plan is -- not to rival your signal -- because
this is one of the ways to educate new A2SR users, and/or
especially for people who are new to forex this year, and/or
even for people who intend to leave the old ways
which are generally easy and make sense for them, but ..
the reality of the market is not that easy :)
Before we continue,
-- please take understanding for this description :
SR Strategy is :


A2SR has been designed for SR Strategy.
Traders can do both, breakout / breakdown and reversals.


How to take an opportunity for breakout and breakdown in SR strategy
In words :



This picture is needed for general understanding :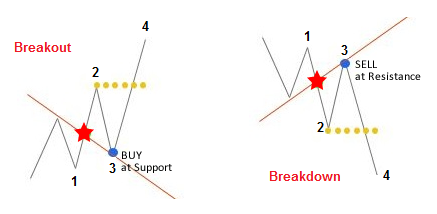 Please read first the basic knowledge here.
---
USDJPY
pulled back because of JPY is dominates as we seen in the MCS last week.




What is 1st test at actual SR?
- -Please you have important reading at :
Thank you.
Get ready, 2019 is to come soon.
only 1 week left before the new year.
it is time to learn how the market works.
or .. still want to use old techniques in 2019? :)