Hello traders,
greetings.
At the end of this year, in December 2018, A2SR will have the latest feature on version 8.88
that will further assist our decision in currency trading.
The strength of major currencies
A newest method on feature to get information on the strength of major currencies.
The prototype is still displayed simply like this. Later, it would be a small graph in the panel on chart,
with alert (push notification) to remind us which one of currency pair is better to be traded today.


Trade example in words :
After 1st test Support at 144.36/31, then GBPJPY reversal for 1st test Resistance at 144.64
2nd tested then break to 1st test next Resistance at 144.80

Meantime in the current sideways range between 144.64 and 144.80,
and at that time the Scalper can take opportunity scalping buy/sell on sideways range,
but please remember that was 3 hours there,
-- at that time your patience is in

critical situation

:)

A2SR show us :
-- major Currency JPY is the

weakest

, and GBP is the

strongest

.
- - at that time, the best trade today is GBPJPY on the 2nd tested for preparing breakout.




Screenshot :


What is 1st test at actual SR?
- -Please you have important reading at :
I will update here for any progress of version 8.88

Thank you.
Get ready, 2019 is to come soon.
Still a month remaining to learn how the market works.
or .. still want to use old techniques in 2019? :)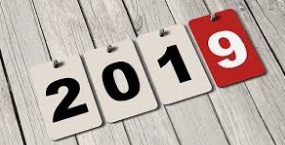 Good luck.