The New Zealand dollar remains in the medium-term bearish trend. Another correction came to an end last week, a new impulse wave is developing. The nearest mid-term pullback selling opportunity may appear this week.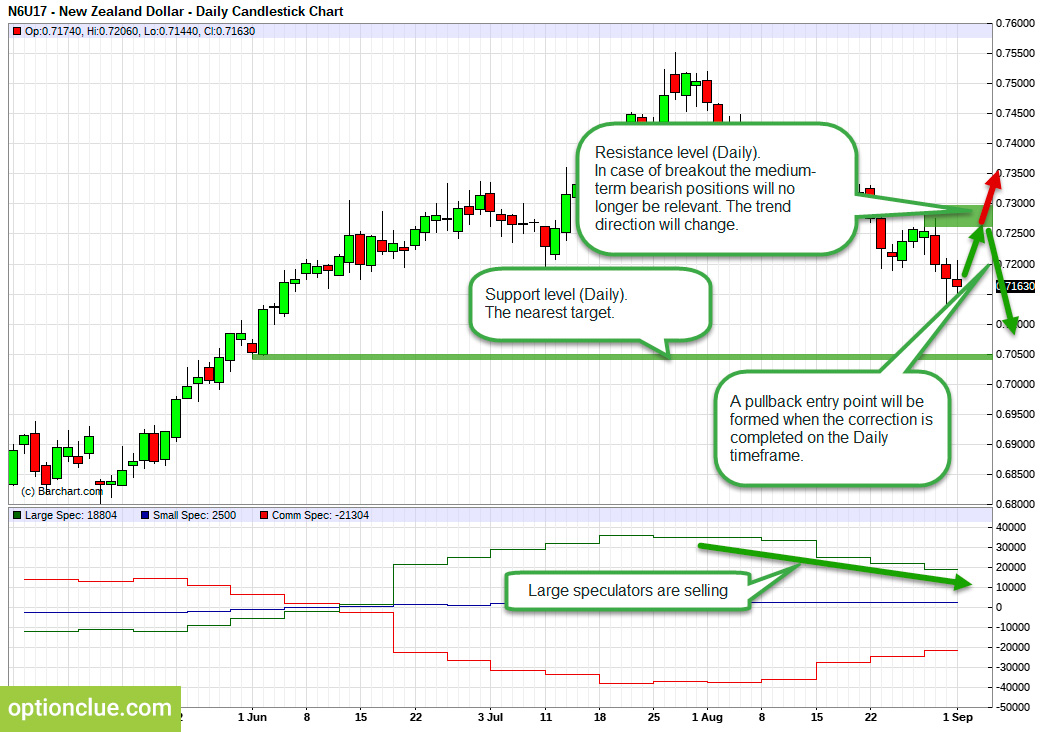 NZDUSD. Technical analysis and COT net position indicator.
COT net position indicator continues to decline, large speculators are selling. The Daily trend direction coincides with the opinion of large speculators and hedgers. That increases the probability of medium-term bear signals success. The nearest target is Thursday's minimums. In case of the correction continuation from current prices, a new support level of the Daily timeframe will be formed around these marks. If the market closes above the nearest resistance level, that is the highs of August 28-30, short positions will no longer be relevant.