Same old same old from the RBA leaves the aussie with some work to do
No apple carts tipped over by the RBA this month, as expected. AUSUSD has found itself stuck between 0.7500 and 0.7545.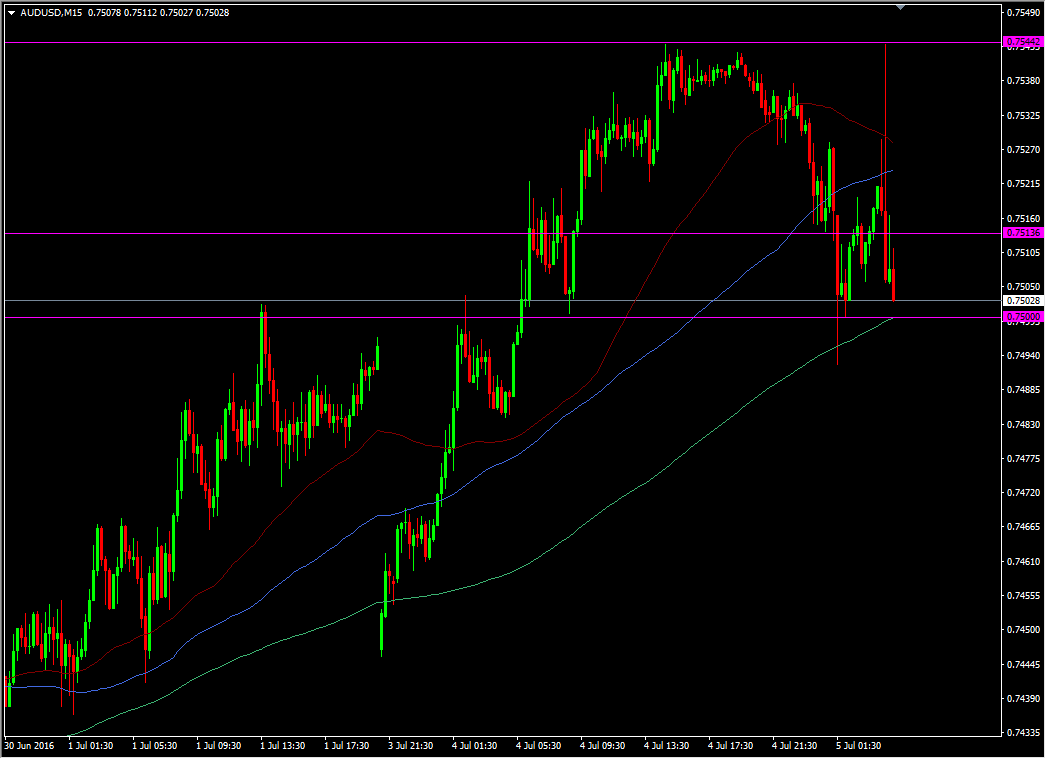 AUDUSD 15m chart
That lower bound extends down to the low at 0.7494 so if 0.7500 breaks, were going to need to see 0.7490 cleared too before thinking about a further drop. That in itself might run into more support at 0.7480.
Should we hold 0.7500 then there's every chance of having another go at the high.
I took off half my short from yesterday on the 0.7500 break and am happy to run the rest for now.