EUR/USD
This pair is on bearish market condition for ranging between Fibo resistance level at 1.1713 and Fibo support level at 1.0850. Symmetric triangle pattern was formed by the price to be broken with 1.0807 resistance level for the bearish trend to be continuing, and the next bearish targets in this case are 1.0520 and 1.0461.

According to the forecast made by Bank of Tokyo-Mitsubishi UFJ, this triangle pattern will be broken from above to below together with 1.0807 target by the end of this year, and we may see good bearish breakdown possibilities in the beginning of 2016: the price will break 1.0520/1.0461 support levels by March 2016, and EUR/USD will be at 1.000 in Jun'16.

Pairs

Q3
Sep'15

Q4
Dec'15

Q1
Mar'16

Q2
Jun'16

EUR/USD

1.120

1.060

1.020

1.000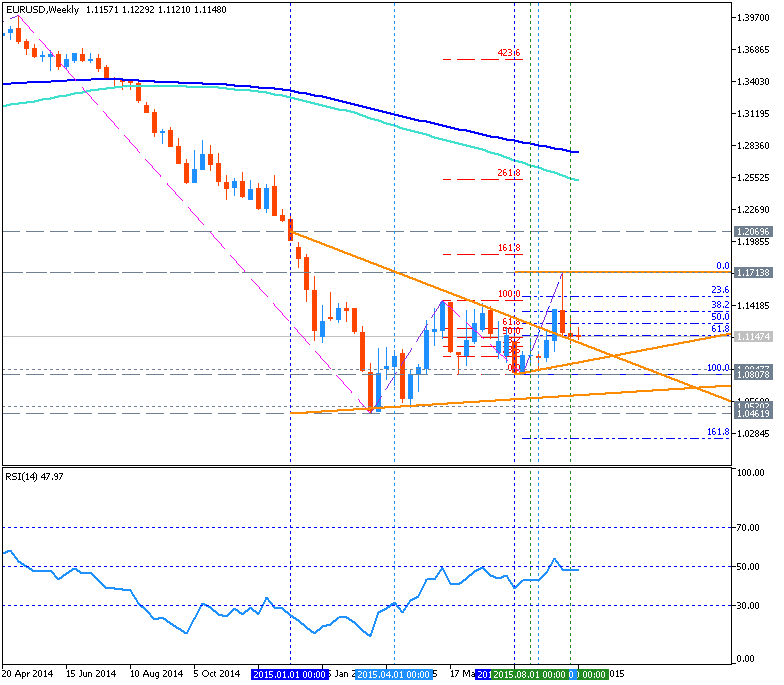 Many int'l institutions made a prediction for the EUR/USD to be 1.000 or less than that at year-end but this is the first forecast which was clarified the values of this pair in detailed timing way: we will see the EUR/USD to be 1.000 in June 2016 only.