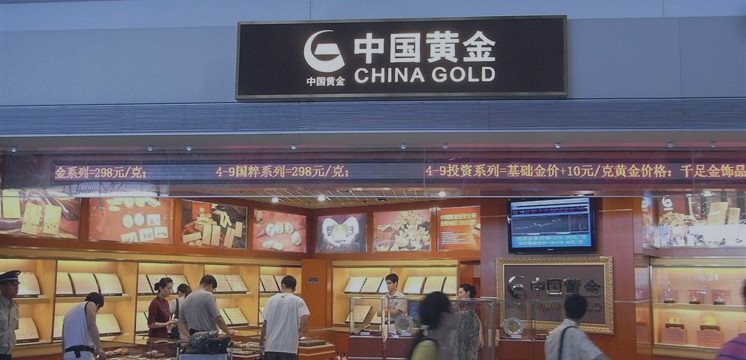 China's gold consumption showed signs of recovering in the first three months this year after plunging in 2014, as relatively low bullion prices attract Asian interest, especially in gold jewelry. Demand in the first quarter rose 1.1% compared with a year earlier to 326.68 metric tons, China Gold Association president Song Xin said Tuesday.
The relatively low gold price is underpinning demand for gold jewelry in Asia, including China, the association said. Chinese jewelry demand is likely to rise 8% this year, Mr. Song said.
Physical demand in China is still comfortably ahead of previous years, before an extraordinary bargain-driven consumption surge in 2013, said Philip Klapwijk, managing director of Precious Metals Insights Ltd., a consultancy.
Even a rally in gold prices won't necessarily dent gold's demand recovery. Weaker-than-expected U.S. manufacturing indicators in April may loosen the Federal Reserve's monetary policy, which in turn might underpin gold as it would suppress bond yields and lead more investors to consider buying gold, Singapore-based Phillip Futures Pte. Ltd. said in a note Tuesday.
China's gold production in the first quarter this year also rose, by 14.7% to 110.7 tons, Mr. Song said.

The data show China's demand for gold is about three times the size of its domestic gold production. The country continues to be the world's biggest gold importer. Beijing this month moved to allow more companies to import gold, changing its rules to allow domestic miners that own assets overseas to bring the precious metal directly into China. The move would encourage gold imports to the mainland, especially direct imports rather than those sent via Hong Kong. Asia's share of global gold demand is expected to rise to 70% over the next three years from 60% currently, the council said.