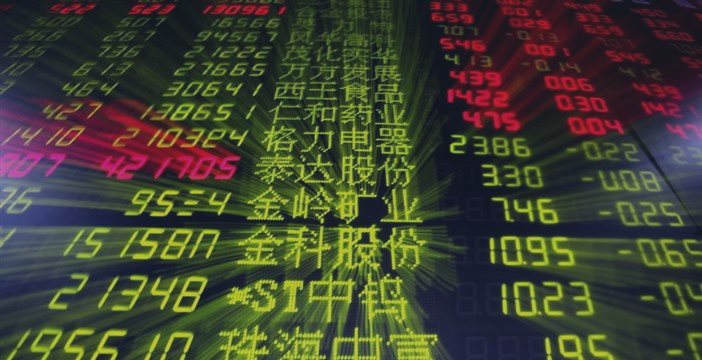 In the week through Monday, foreigners were said to have sold a net 1.7 billion yuan ($274 million) of Chinese shares via the Shanghai-Hong Kong exchange link, while outflows from the two biggest Hong Kong exchange-traded funds tracking mainland shares totaled $622 million.
On Tuesday again, money flowed out of the link as the Shanghai Composite Index reached a seven-year high on government plans to bolster the housing market.
Mainland traders open stock accounts at the fastest pace on record and authorities endorse gains in equities that have doubled China's market value over the past year to a record $6.5 trillion. This is not enough though for foreign investors to keep their faith in equity rally.

If locals are focused on the prospects for further stimulus, UBS Group AG says foreigners are worried it hasn't done enough to revive growth after a gauge of manufacturing contracted in March and measures of industrial output and investment trailed estimates in the first two months of 2015.
As of 1:04 p.m. local time, overseas investors sold a net 970 million yuan of Shanghai shares through the exchange connect. The benchmark index rose 0.2 percent, after earlier gaining as much as 1.3 percent. It trades at 14.5 times estimated earnings for the next 12 months, the most expensive level since November 2010.
As Bloomberg reports, the $9 billion iShares FTSE A50 China Index ETF has recorded outflows of $226 million during the past week, while the CSOP FTSE China A50 ETF had withdrawals of about $396 million.
On Tuesday the Shanghai Composite's relative strength index climbed to 81, the highest among major markets worldwide. Readings above 70 are a signal to some traders that shares have climbed too far, too fast.
While shares may be in bubble territory, the rally has further to go as China's government maintains its support for the rally and keeps borrowing costs low, said Hao Hong, a strategist at Bocom International Holdings Co. His target of about 4,000 for the Shanghai Composite implies a gain of 5.6 percent from Monday's close.
Investors will get another read on the world's second-largest economy Wednesday as China releases official manufacturing data.

A preliminary PMI from HSBC Holdings Plc and Markit Economics came in at 49.2 on March 24 missing the estimate compild by Bloomberg survey.
"If you look at all the macro numbers, they are just deteriorating," Lu said. "Foreign investors look at the China market more from a top-down approach. It is natural for them to be more cautious."