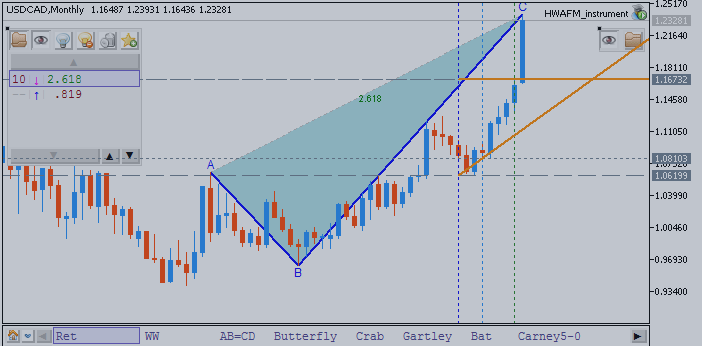 Bank of Canada surprises with a 25 basis point cut due to drop in Oil
USD/CAD rockets higher on the news
Potential extended 5th wave of the Elliott Wave sequence
The USDCAD has gained nearly 450 pips in the last two days. Prices accelerated higher after the Bank of Canada surprised the market with a 25 basis point cut. Oddly enough, 7 years ago tomorrow (January 22, 2008), the Bank of Canada and the Federal Reserve released emergency rate cuts to the market to keep deflation at bay. Here we are 7 years later and fighting the forces of deflation in Europe which is trying to sneak onto North American soil.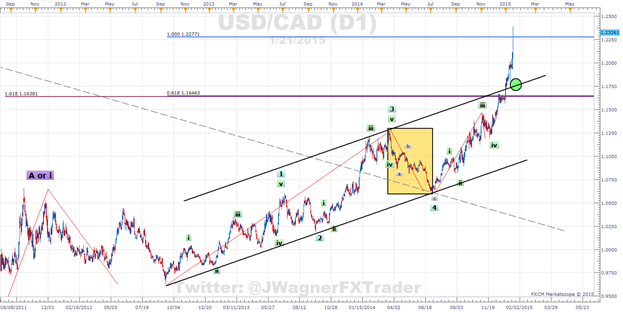 Though the larger degree Elliott Wave count going back to 2007 could be debated, the recent price action suggests we are in an extended wave 5. There is a wave relationship that comes into play near 1.2550. The reaction, if any, at the 1.2550 price level will provide additional clues about the importance of that wave measurement.