Interview on Automated Trading Championship 2011 from 20.10.2011.
Ukrainian programmer Andrei Moraru (enivid) is an active participant of the Automated Trading Championship beginning from 2007. Andrei had already come in our view at that time and now we have decided to find out if there occured any changes in his attitude towards trading and selection of trading strategies for the past four years, and also to know about his new Expert Advisor.
Andrei, we guess that the most permanent participants of the MQL4, MQL5.Community and the Championship already know you quite well. Besides, we already had an interview with you in 2007. But four years have already passed since then. At that time you only started developing your trading strategy. Can you say that your trading skills have developed much since then? What aspects of trading have captured your attention, while you were mastering your skills (fundamental or technical analysis, money-management or any special issues)?
A lot has changed since the last interview. A huge amount of complex and simple strategies has been tried. I should say, I started favouring the second ones. Also, I started to pay more attention to a position volume and I try not to use indicators as signals generators in technical analysis.
Does it mean that fundamental analysis is still the most important method for you during the long-term trading?

Creation of complex trading systems based on the processing of a great amount of statistical data can seem to be interesting only from the theoretical point of view. But actually such a method has proved to be inefficient. At least I decided to deal with more simple and intuitive trading systems. That concerns trading with the help of the Expert Advisors. But fundamental analysis is still very important during the manual trading.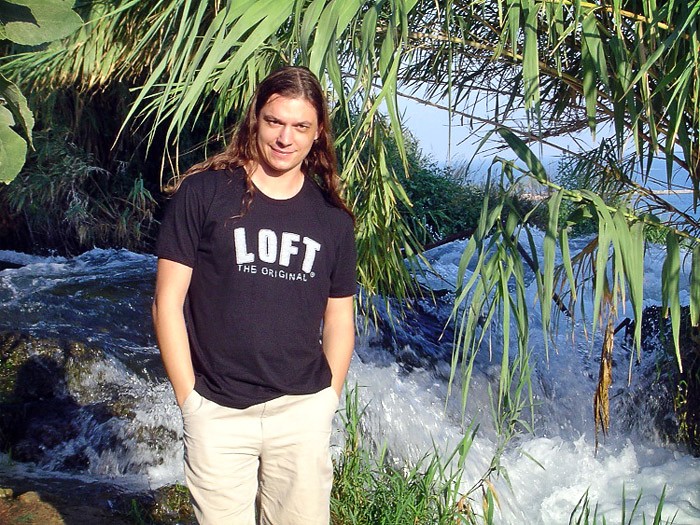 Your web resources (web site and blog) are still quite informative and popular like 4 years ago. How, in your opinion, have you managed to interest your readers? Have you made some changes in the resources' structure? Or perhaps you have started co-operating with new authors?
The main things our readers look for are objective and clear information concerning Forex industry including detailed explanations of technical peculiarities and also the articles concerning creation and application of the Expert Advisors. So far, I try to increase the number of new analysis and trading tools and add new information articles.
Did you have any difficulties in switching to MQL5? How easy (or difficult) did it prove to be for studying?
Of course, there were some difficulties at first because of some fundamental differences but I can't say MQL5 is too complicated to study. Most probably, it is complicated in usage as you have to remember a lot of things during the process of development. And neither the language, nor the development environment can ease this process сonsiderably.
Have you experienced any advantages of working in MQL5?

Yes, certainly. Creation of multicurrency strategies (because of the classes) and some types of indicators (because of the color buffers) has become much easier.
Are you acquainted with the new MQL5.community services (Jobs, Market, Signals, MQL5 Cloud Network)? Which of them are more promising in your opinion?
I can't say, I know them in details. But I think all of them are quite promising. The main thing is to make the service comfortable for users and sellers.
Your Expert Advisor shows good results at the current moment. What are its differences from the previous ones?

It uses the most simple market entry system comparing with its predecessors. It just enters the market in the direction that is different from the previous position. Direction of the first position has been assigned manually. Also, it uses a trailing stop and fixed position volume that differs from my previous three Expert Advisors sent for the competitions.
What indicators have you used while creating your Expert Advisor?
Only one indicator is used - ATR. It is necessary to determine the size of a trailing-stop.
How many parameters does your Expert Advisor have? What is your estimate of the Strategy Tester?
There are seven parameters per each currency pair and one common parameter. Though there are only three optimizable ones.
I appreciate the Strategy Tester highly. I think it is one of the main MetaTrader 5 advantages. It provides a very good testing. Deviation with forward testing on a demo account for my Expert Advisor was inconsiderable.
But using the tester for optimization may also lead to some negative consequences. Such an optimization usually results in curve-fitting issue and a trader then watches in amazement how his superoptimized Expert Advisor suffers losses on a real account. The situation with multi-currency strategies testing is still not clear. Though I tried to follow all recommendations concerning this issue, the difference during the selection of various currency pairs in the tester settings still exists.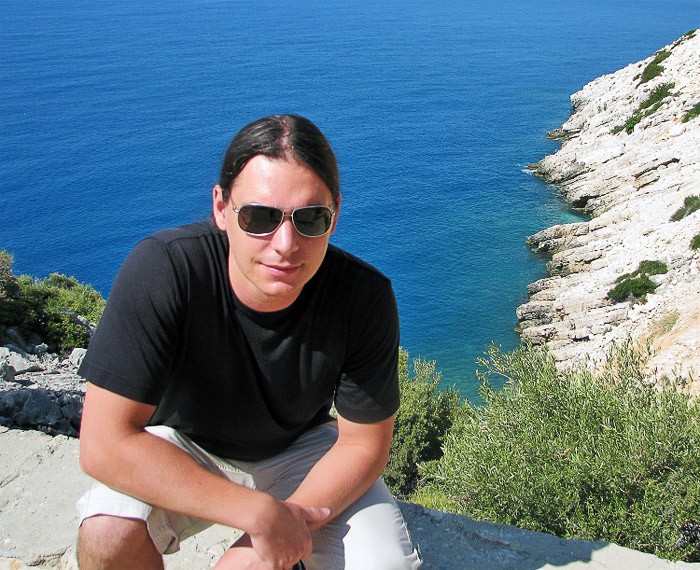 Why have you decided to share your Expert Advisor? Are you waiting for some comments and recommendations from your colleagues? Or may be you have some other reasons?

The strategy is quite good and worth sharing, I think. I usually share my MQL4/5 works that I consider worthy. It helps to improve them considerably. And I think that I must give something back, in case I use somebody else's work.
Do you think your Expert Advisor can be used in a real account?
That is my first Championship Expert Advisor that was tested on a demo account for a long time before the competition. It showed quite good results for eight months with a "mild" money management. I'm going to launch it on a real account beginning from the next year after some improvements concerning money management are implemented. But I don't recommend anybody to do the same, as the risk of losses exists.
In 2007 you formulated the base of the Expert Advisor success the following way: «A competent money-management strategy and stable forecasting of successful entry and exit points». Has anything changed in this success formula for you over the past years? Perhaps, some new success factors have emerged?

I would add the classical saying "Cut your losses short but let your profits run". Some traders underestimate this simple principle.
What can a trader gain from such a competition in your opinion? Experience? Valuable ideas and observations?
Before the Championship traders can obtain an extreme programming experience, as the requirements are very tough and not all of them are clearly indicated in the rules. Participants have only one month when the Expert Advisors pass automatic tests before the Championship to make some improvements or to add something. The most interesting thing during the Championship is communication with other participants and analysis of their Expert Advisors. After the Championship is finished it is high time to analyze successful and unsuccessful strategies. For instance, it is always interesting to know the fate of the Expert Advisors who had been leaders the first week but failed to win.
Personally I rediscovered at least two ideas for myself during this Championship. Firstly, I underestimated the power of pyramiding (increasing a position size) but now I see that many successful Expert Advisors use this advantage.
Secondly, the method of VNIK who was in the lead not so long time ago seems quite interesting for me. The implementation of different strategies for various market situations is not a new idea but somehow it has seemed to me that you cannot arrange an efficient switching between them. I must have been mistaken in this respect.
Thank you for the interview! Good luck!
Translated from Russian by MetaQuotes Software Corp.
Original article: https://www.mql5.com/ru/articles/543